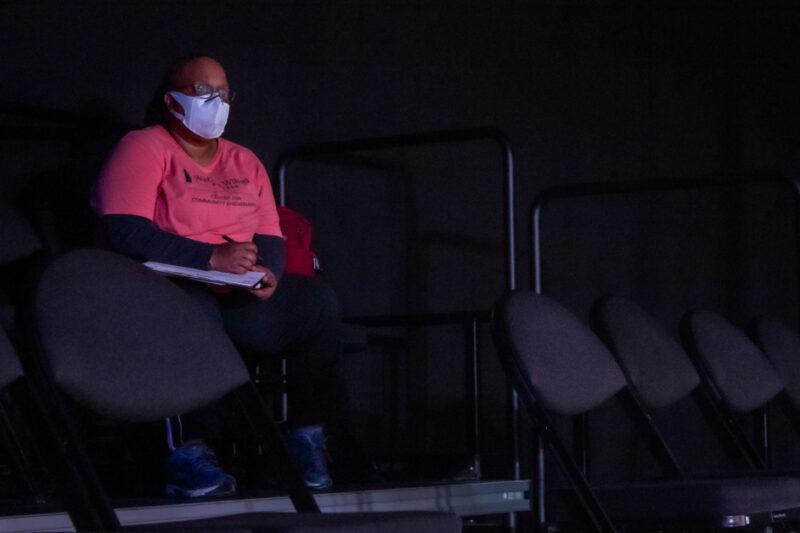 Warren Wilson Professor of Theatre Candace Taylor is directing a new show at North Carolina Stage Company, Asheville's only professional theatre company. The play, "Be Here Now," is a quirky little romantic-dramedy in the style of Steel Magnolias. It runs November 16-December 11.
The play follows Bari, who always been a bit of an angry, depressed misanthrope. Losing her job teaching nihilism in New York to work at the local fulfillment center in her rural hometown has sent her into despair. But lately her recurring headaches manifest bizarre, ecstatic, almost religious experiences, and they're changing her entire view of life. She's in love. She's almost… happy. When she finds out they're also killing her, she must decide whether it's better to live a short, joyful life, or risk a lifetime of unhappiness. And she must also ask herself…what's it all for anyway?
Where: North Carolina Stage Company, 15 Stage Lane in downtown Asheville, NC
Dates: November 16 – December 11, 2022
In-person tickets are available by calling 828-239-0263 or clicking here.
Virtual tickets are available here.
Please be aware that as of 11/1/2022, NC Stage is still requiring masks in the theatre for all audience members.