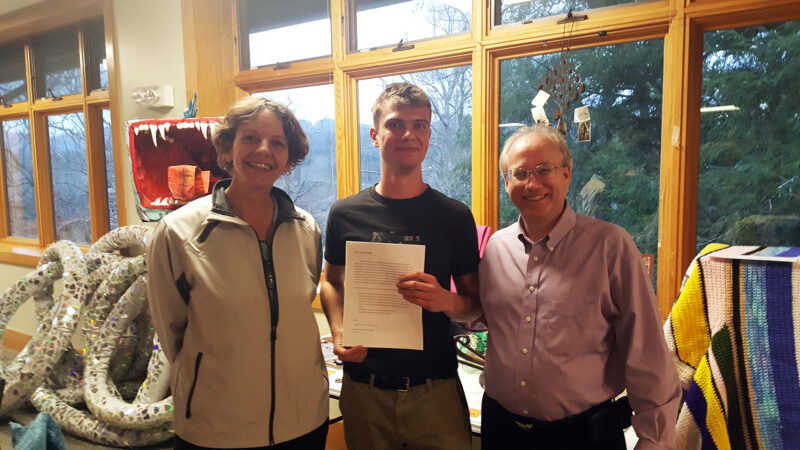 Entering an undergraduate program at Warren Wilson College now means certain students can simultaneously work toward graduate degrees. A new partnership with Vermont Law School opens pathways to earn a bachelor's and a juris doctor (JD) in six years or a bachelor's and a master's degree in five years.
"We're going after some top-notch programs," said Lynn Morton, president of Warren Wilson College. "In this case, Vermont Law School's environmental focus speaks to the heart of Warren Wilson students. This collaborative agreement allows us to keep the very wide lens of a liberal arts education and match it with the very specific curriculum of these select Vermont Law School degree programs."
The new partnership with Vermont Law School is part of the Warren Wilson College Advantage Program (WWCAP). WWCAP is designed to provide access to partner graduate programs across the country and consists of a variety of benefits for Warren Wilson College students and, in many cases, alumni. With this aspect of WWCAP, students will spend three years at Warren Wilson College and complete their education at Vermont Law School.
"Vermont Law School is proud to partner with Warren Wilson College to increase educational opportunities for students," said Vermont Law School Associate Dean Melissa Scanlan, director of the Environmental Law Center. "Our partnership reflects Vermont Law School's commitment to preparing students to use the power of the law to make a difference in their communities and around the world—whether working toward cleaner air, water and energy or advocating for sustainable food and agriculture systems."
A JD and three master's degrees at Vermont Law School will launch the new partnership with Warren Wilson College.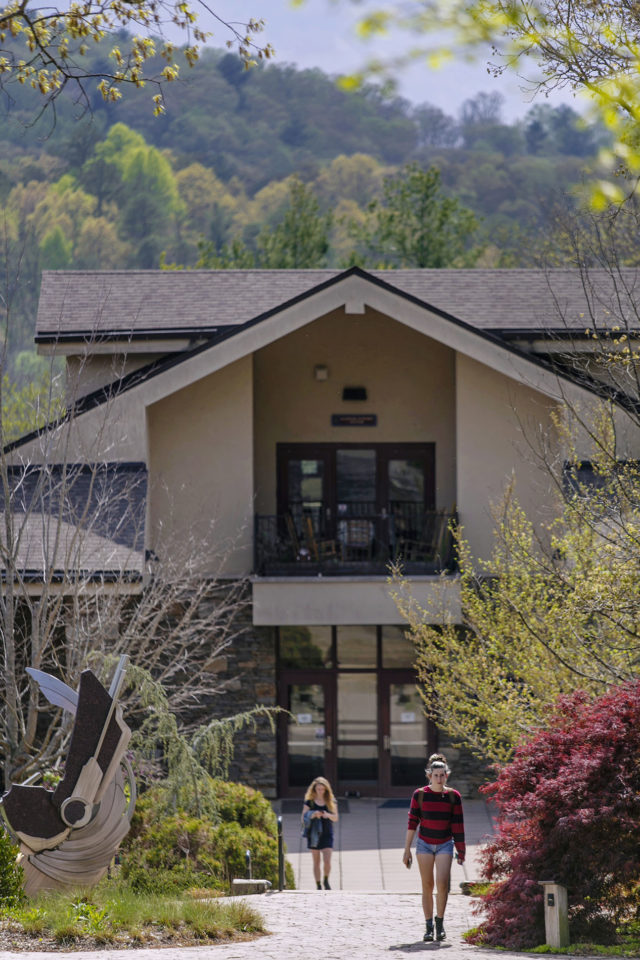 The JD prepares students for general practice in all 50 states. It helps them develop the knowledge and acquire the skills needed for leadership in environmental law, criminal law, dispute resolution, energy law, international and comparative law, land use or water resources law. The core curriculum focuses on legal doctrine and analysis, emphasizes the broader social context of the law, and provides education on the skills and values required for effective law practice.
The Master of Environmental Law and Policy degree program offers interdisciplinary training in environmental law and policy, science, economics and public advocacy. The Master of Food and Agriculture Law and Policy degree program prepares students to create, innovate and support sustainable food and agriculture systems. And the Master of Energy Regulation and Law degree program responds to the rapid growth of the alternative energy sector as well as to the environmental problems associated with traditional energy production. All three master's degrees provide students with practical training in public advocacy and writing for a legal policy audience, opportunities for independent research with support from faculty, and externships at organizations around the country and the world.
"This partnership with Vermont Law School speaks to exactly who we are," said Paula Garrett, vice president for academic affairs and dean of Warren Wilson College. "We have more students majoring in environmental studies than in any other major. Being able to focus on law based programs that speak to their first passion is extraordinary, and it's exactly what we should be doing."
Warren Wilson College students must apply for one of the four dual-degree tracks during the second semester of their freshman year. To be accepted, each undergraduate must develop a plan with their advisor showing how they will complete all general education and major requirements, including Vermont Law School prerequisites, by the end of their junior year. An accepted plan and early enrollment help ensure Warren Wilson College students are ready for Vermont Law School.
But just being part of the WWCAP does not guarantee admission to these select Vermont Law School graduate degrees. The guarantee is based solely on a recommendation from the WWCAP Admissions Committee and a GPA and LSAT score above the median acceptance scores for the previous year at Vermont Law School.
Warren Wilson College alumni are also eligible to take advantage of these programs with Vermont Law School.
While these degree programs through the WWCAP are available to any qualified Warren Wilson College student pursuing a bachelor's, they are specifically designed for students interested in environmental law and policy. Warren Wilson College students considering dual enrollment with Vermont Law School are encouraged to pursue an undergraduate course of study that emphasizes critical reading, analytic and expository writing skills.
Finally, all Warren Wilson College students meeting the Vermont Law School guaranteed admission requirements will be granted a merit scholarship for at least 30 percent of their tuition. Additional Vermont Law School institutional aid can also be made available.
To learn more about the WWCAP with Vermont Law School, contact the Warren Wilson College Office of Admissions at (828) 771-2073 or visit the Advantage Program.