Have you ever visited a museum and wondered who created the models of extinct creatures or who engineered the mounts displaying historical artifacts? Willow Collins '15 is the youngest Model Maker at the Smithsonian Institution. She loves her work in exhibit creation, where art and education intersect.
"It is my passion. It is quite literally my dream job. It is what I have always been working toward," Collins said. "My favorite thing is the scope of the work that we do. There's always something new and a little challenging. Every project is a little bit different, so I'm constantly learning and constantly skill sharing with an incredibly talented crew."
Collins may be creating a model of a sea creature for the natural history museum one day, but the next she is devising a way to display Thomas Jefferson's writing desk—the one on which he wrote the Declaration of Independence. "You'll be talking to somebody about jellyfish," she said, "and then you turn around and realize that you were talking to one of the top jellyfish experts in the world."
Collins had wanted to create exhibits at the Smithsonian Institution ever since she completed a high school internship there, so she went to college with that end goal in mind. She started out at a more conventional liberal arts college, majoring in museum studies, but she was not getting the hands-on making experiences she craved.
"I needed to know how to build an exhibit from the ground up," she said. "I wanted to know how to build the walls, apply the graphics, and then make everything that went on top of it." She transferred to Warren Wilson College because the Work Program would give her the tangible skills she needed.
"A lot of people didn't understand why I was making the choices I was making, and it was because I always had my sights set on being a jack of all trades and being able to do a lot of different types of things under the umbrella of educational art," Collins said.
At Warren Wilson, Collins majored in Art with a studio concentration in Sculpture and Ceramics. She kept her "materials lexicon" wide, working with a variety of artistic mediums, rather than specializing.
That philosophy held outside of the Art Department as well as she took other courses such as Biology and Personal Finance, which she said gave her an ability to pursue knowledge and understanding in subjects that fell outside of her specialty. "I never regretted any of the classes I took," she said.
Meanwhile, her work crews gave her valuable skills. "Warren Wilson was really amazing in that regard, and I definitely got opportunities that I would not otherwise have had," Collins said. The Design and Construction Crew gave her the technical background she needed to later learn 3D modeling. And the Rentals and Renovations Crew gave her a range of skills in building and construction. She found the wide variety of experiences and opportunities at Warren Wilson incredibly valuable.
"I think a lot of people spend a lot of time chasing and valuing rarity instead of celebrating abundance," Collins said. "Abundance is a word that I would describe Warren Wilson as having."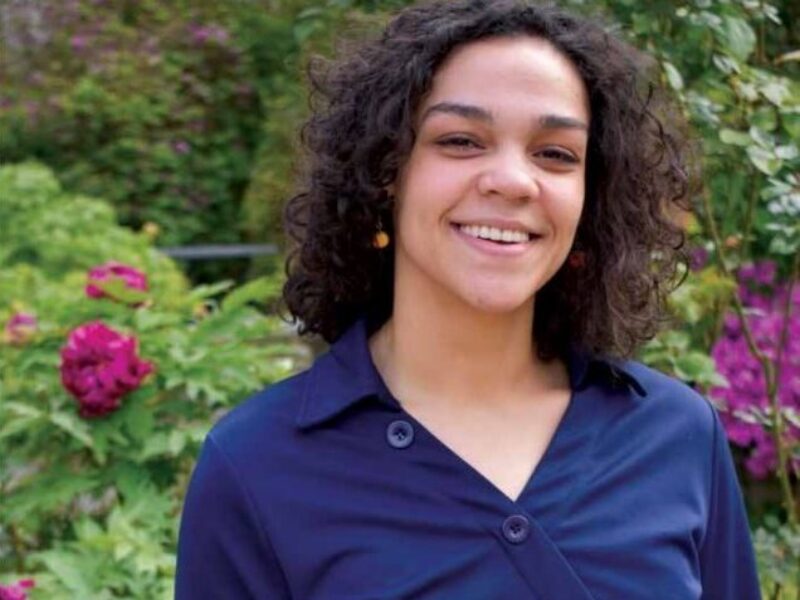 Fast Facts
Profession

Model Maker

Major

Art

Concentration

Sculpture and Ceramics

Work Crew

Design and Construction Crew, Rentals and Renovations Crew