Most plantation museums showcase the decadent lives of the wealthy plantation owners, romanticizing the "Old South," but the Whitney Plantation instead serves as a memorial to the enslaved people who lived and died there. The narrative is told from their perspectives, the art installations and memorials are dedicated to them, and the exhibits encourage visitors to understand the wider context of slavery. Ashley Rogers '04 is the Executive Director.
"As a white woman who is a scholar of slavery and who's also running a major slavery museum, how I became interested in this topic is a thing that people want to know all the time," Rogers said. "But I don't really know. People are curious because they think there's an expectation that white people wouldn't care about it – because a lot of them don't. I think, to me, I don't know how you could not be fascinated by it. I don't know how you could not care when it's so central to our history. It explains so much of what's happening right now and always will."
Rogers started reading slave narratives when she was 10, but Warren Wilson College was where Rogers first did original research on slavery. Dr. Philip Otterness then introduced her to the field of public history and museum studies. The rest is history: Rogers eventually earned her Master of Arts in Public History at Colorado State University while working as the Assistant Director for Denver Regional Museums, and now she is enrolled in the Ph.D. program at Louisiana State University.
"I wanted to come back to the South and work in a plantation site interpreting slavery, but I thought I was going to have to invent that from the ground up. I thought I was going to have to get a job at a plantation and then be like, 'Surprise. We're going to talk about slavery,'" Rogers said. She later explained, "There's a great erasure in this country of the history of slavery. We really downplay its significance. What happens when those stories aren't told? The oppressor wins, right? The oppressor's narrative gets to be the narrative if the oppressed don't have a voice."
Rogers said that when people tell children, "You can do anything," they don't actually mean anything.
But at Warren Wilson she was told, "You can do anything, and here's a shovel." She started digging.
After moving to New Orleans, Rogers learned about the Whitney Plantation, which had not yet opened. She immediately wrote to them – a plantation museum that told the narrative from the perspectives of enslaved people was precisely the history she had hoped to tell. She asked to volunteer. Instead, after a national search, the Whitney Plantation hired Rogers as Director of Museum Operations. They later promoted her to Executive Director.
"The biggest thing that I want people to get from the experience is that I want them to look around at the world differently. We're not going to be able to teach them everything," Rogers conceded, but she said, "I want people to buy books. I want them to read the newspaper. I want them to look around at what's happening."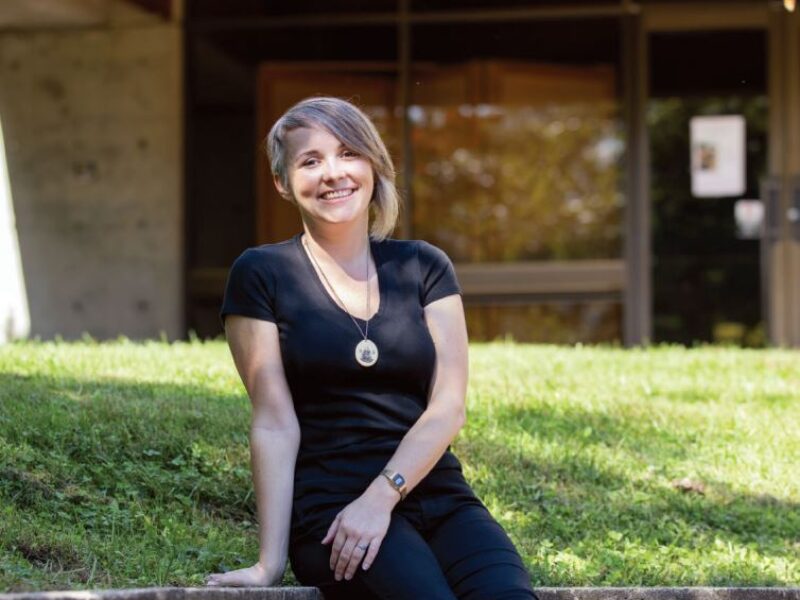 Fast Facts
Profession

Executive Director

Major

History and Political Science