As COVID-19 upended higher education institutions across the country, Mur Muchane '87 led a university in its pivot to new mediums for course delivery, online learning for students, and remote work for employees.
As the Vice President for Information Technology and Chief Information Officer at Wake Forest University, Muchane had to quickly equip the campus with the new digital tools they needed to thrive remotely.
"We had to make a very dramatic shift," he said of the changes at Wake Forest. "It really took a village, all of us working in partnership—something that Warren Wilson College helps prepare students for very well."
Back on his family's small dairy farm outside of Nairobi, Kenya, where he grew up, Muchane could not have conceived of the computing challenges he now faces each day. Postcards from his older brother David Muchane '83 had lured him to Warren Wilson College. Both brothers heard about the school from their father, who saw an advertisement for a scholarship in their local newspaper.
"It was the only school I applied to. I always dreamed of studying overseas," said Muchane, who had never left Kenya or flown on a plane until he embarked for campus. "It helped that my parents strongly believed in the importance of education. They were committed to the idea that good education would help build a productive, just, and equitable society."
Muchane found the liberal arts model at Warren Wilson— with its freedom to take classes outside of a narrowly focused major—to be a pleasant surprise. He had previously attended an international high school based on the British School system of early specialization, and he had thought he would become a lawyer. "At Warren Wilson, I realized there are no constraints. I could study whatever I wanted," he said.
With this freeing realization, Muchane majored in Economics and Business Administration. He also explored his growing interest in computer technology. He was among the first students on campus with a personal computer, which he hooked together with a tape recorder and a TV monitor.
Muchane remembers long days working in the Accounting Office balancing the monthly accounts on printing calculators. He thought, "There's got to be a better way." That better way came when the College bought its first mainframe computer. Muchane was able to nurture his passion as a member of the newly formed Computer Center Crew.
He fondly remembers former Professor and Director of Administrative Computing Ray Stock, who supervised the crew. Stock, Muchane said, "forced us to learn, making us figure out things on our own. I give Ray a lot of credit for teaching me to be a lifelong learner, which is really the purpose of education. At Warren Wilson, in some way or another within the community, we are taught to be leaders."
Muchane continued his learning with a Master of Science in Planning (Spatial Information Systems) from the University of Tennessee. He worked in various information technology roles before landing at Wake Forest.
"My sense is that at Warren Wilson we are called to serve a purpose larger than ourselves," Muchane said of his time as a student. "We're challenged to look beyond ourselves and to serve as a force for a better world." Now working in higher education, he feels that he is fulfilling that larger purpose.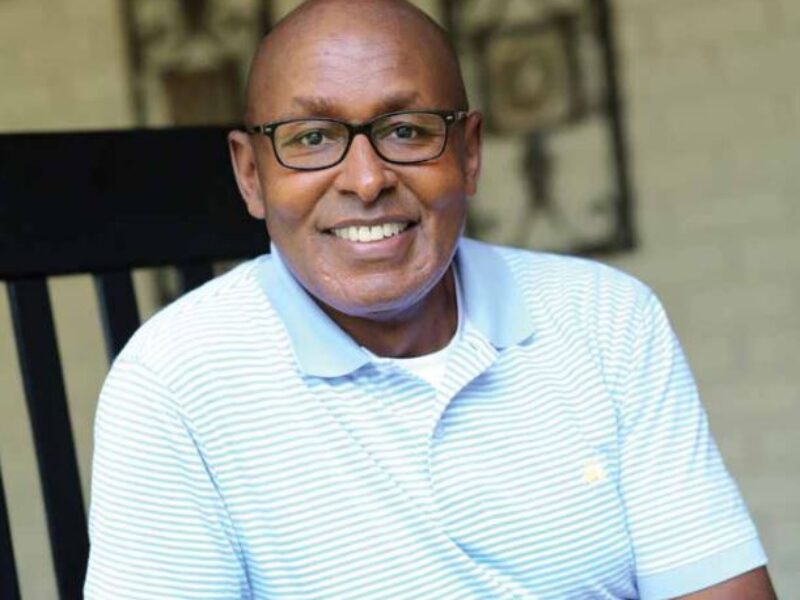 Fast Facts
Profession

VP for Information Technology

Major

Economics and Business Administration

Work Crew

Accounting Office Crew, Computer Center Crew