"I don't know who I would be without Warren Wilson."
Molly Howard '17 recruits the newest members of the Warren Wilson College community. Depending on the time of year, Molly's role as a Senior Admissions Counselor evolves. In the fall she travels the country for weeks at a time to attend college fairs, visit high schools, and meet prospective students. Once she returns from traveling her responsibilities shift to reading applications, meeting with prospective students and families, and working admissions events. In the spring she focuses on being a resource for accepted students as they navigate the admissions process.
Her job is "Challenging but rewarding". As an alum, Molly believes in Warren Wilson's mission and the value it provides to students. Getting to college can be very challenging for prospective students, especially if they are a first generation student or from a financially disadvantaged family. This is why, as a first generation student herself, she works to make getting here as accessible as possible.
As a student at Warren Wilson, Molly discovered her love for higher education and lifelong learning. As she puts it "Warren Wilson helped me embrace my sense of curiosity and cultivate a deep love of learning." Molly graduated with a double major in Honors English and Creative Writing.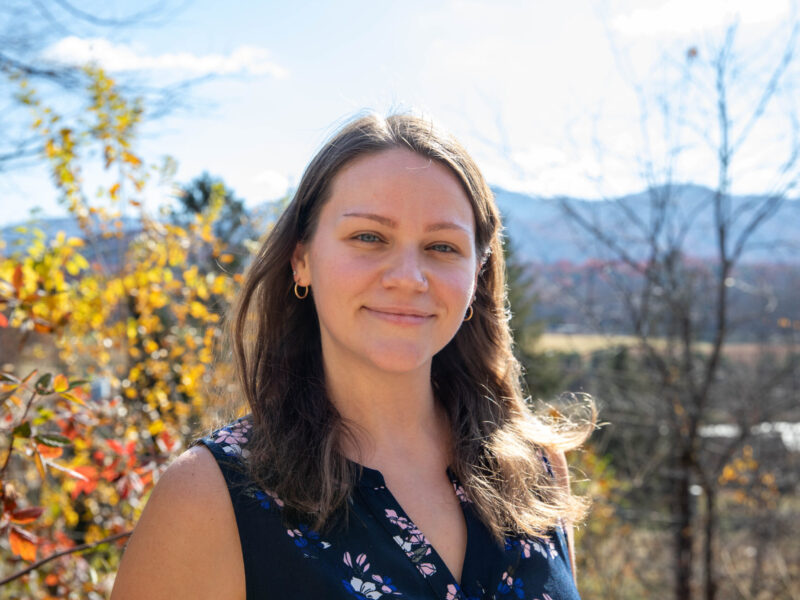 Fast Facts
Profession

Senior Admissions Counselor

Major

Honors English, Creative Writing

Work Crew

Heavy Duty, English Research Assistant, Writing Studio