"What I learned at Warren Wilson College was an ethos of waking up every day and thinking: How can I make the place I live a little cleaner and a little better?" Jamie DeMarco '16 said. Whether in the United Nations General Assembly or the Maryland State Senate, he has succeeded in doing exactly that.
Working after graduation with the Friends Committee on National Legislation in Washington, D.C., DeMarco lobbied for the International Campaign to Abolish Nuclear Weapons in the United Nations General Assembly. The landmark resolution – a legally-binding ban of nuclear weapons – passed, with two-thirds of the world's nations voting in favor of it. The United Nations Coalition behind the ban won the Nobel Peace Prize.
After his time with the Friends Committee, DeMarco returned to his home state and founded the Maryland Clean Energy Jobs Initiative. As Campaign Manager, he lobbied to bring Maryland to 50 percent renewable electricity by 2030. They expect the legislation to pass in early 2019. With that trajectory set, DeMarco secured a job with the Citizens' Climate Lobby, a national nonprofit, where he now lobbies for legislation at the state level to tax carbon emissions.
"My freshman year, I took Mallory McDuff's course, Community Organizing for Sustainable Living. In that course, we had to design a campaign, design tactics, and then implement it on the ground. Getting that first taste of what it is like to work on a campaign whetted my appetite. I wanted to do advocacy work."
DeMarco double majored in Chemistry and Environmental Studies with a concentration in Environmental Education. He was a freshman Student Governance Association Co-Convener, and he later led and won a campaign to change the College's smoking policy. He worked in the Environmental Leadership Center and served as a student leader of the successful campaign to divest the college from fossil fuels. "That was a long, thoughtful, student-led, and collaborative effort that taught me a lot about what running a long-term campaign looks like," he said. He also credits his Mountain True internship through Warren Wilson for giving him the professional experience and connections he needed.
"I use what I learned at Warren Wilson College every day in my work," DeMarco said. "There's a level of critical thinking and deep analysis that Warren Wilson really fosters, and I'm very grateful for what I took away from my education here. There's also all the responsibilities that you juggle as a Warren Wilson student, Warren Wilson's academics, work, and service can be very demanding, but you come out of that a more responsible person. I work hard at my job, but I worked harder as a student at Warren Wilson."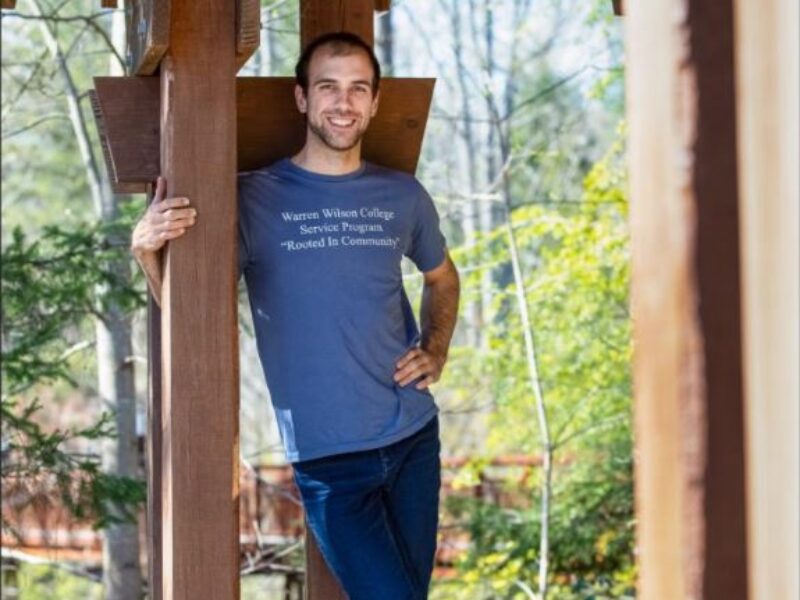 Fast Facts
Major

Chemistry and Environmental Studies

Concentration

Environmental Education