In a field often defined by combativeness, Kim Wright '81's collaborative approach to law has earned her the honorary title of "Legal Rebel" from the American Bar Association (ABA). A leader in the Integrative Law movement, she travels the globe and works with a wide range of partners to redesign legal systems so they are more holistic and humane.
She traces her skills back to her days at Warren Wilson, where she complemented her cross-cultural communication classes with life in the International Dorm and learned from the diverse perspectives of her housemates.
"Warren Wilson ruined me in the best way," Wright said. "Professors like Bill Mosher encouraged curiosity. My experience there gave me the courage to ask questions and empowered me to appreciate different ways of living."
Wright was the first person in her family to go to college. She came to campus at a time when it was filled with students from 50 countries, and it felt a world away from her small town upbringing in St. Cloud, Florida.
"Warren Wilson was as different as I could get at the time. The Appalachian Mountains were downright exotic," she said. But it wasn't until decades later that Wright had a chance to travel abroad for the first time and experience international cultures and cuisine in their native lands.
She had been busy. Her first child was born during her sophomore year, and she played a role in bringing up a total of 16 children in the years that followed. After graduating from Warren Wilson with a double major in Business Management and International Studies, she earned her law degree from the University of Florida and maintained a successful holistic law practice.
In 2008, at age 50, with her children raised, Wright hit the road in search of inspiring new legal models. Her documentary film project featuring interviews of over 100 legal pioneers led to her first ABA bestselling book, Lawyers as Peacemakers: Practicing Holistic, Problem-Solving Law. She published her second book, Lawyers as Changemakers: The Global Integrative Law Movement, in 2016.
Publication opened a wealth of travel opportunities, and she hasn't seen the need for a permanent address since. She wove together a global movement by connecting lawyers, consulting, training, and advocating for values-based approaches to law.
"Integrative law is about getting along as diverse people, which I learned a lot about at Warren Wilson. The school fostered three values that have stood the test of time – dignity, belonging, and curiosity. They've been good guideposts for everything I've done since," Wright said. "Warren Wilson gave me the experience of living in a diverse community and empowered me to do what I do now, which is to try to build community on a bigger scale."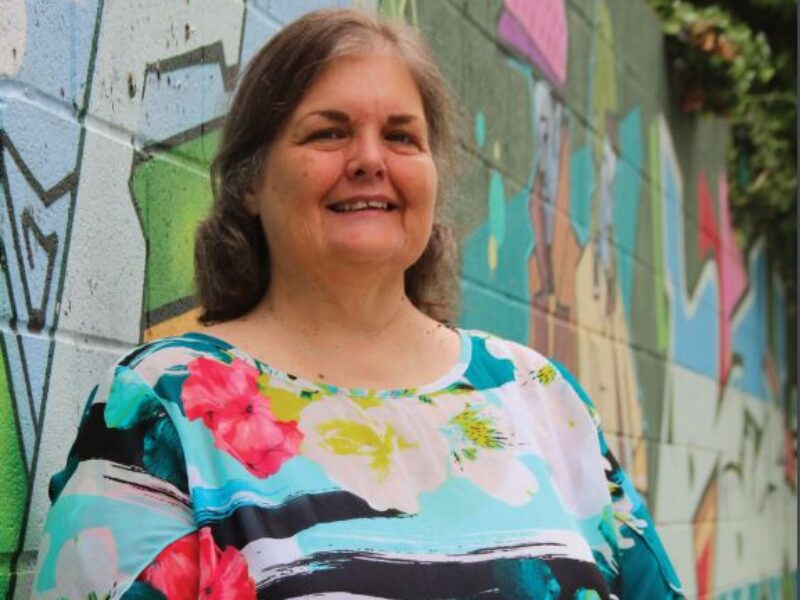 Fast Facts
Profession

Lawyer

Major

Business Management and International Studies