People often ask me how an Appalachian native with a first degree from a small, liberal arts mountain college managed to develop a career as a global development executive," Jesse Fripp '94 said. "The defining principles that I honed at Warren Wilson College—that hard, persistent work can overcome most obstacles, that there is a solution for most problems if you are willing to be open to unconventional possibilities, that no situation is ever completely hopeless despite the odds, and that listening carefully to others can be transformative— helped me at every step of my personal journey."
For over five years, Fripp has served as the General Manager of the Aga Khan Agency for Microfinance (AKAM), headquartered in Geneva, Switzerland. The Aga Khan Development Network, of which AKAM is a member agency, has more than 80,000 employees, works in over 30 countries, and is by many measures the largest private multinational development organization in the world. In his role, Fripp has overseen more than 5,000 employees and supervised over $600 million in assets. His work intermediating local savings into local lending has helped people become more financially self-reliant and has provided $350 million in annual community loans and a safe place to save for more than two million households across 10 developing countries.
Despite growing up in a single-parent, low-income household in Western North Carolina, Fripp took every opportunity to travel abroad. One of the first was at the age of 12, when Fripp joined his mother, who was an on-site medical provider, on a two-month immersive journey to the Yucatán Peninsula on a service trip with Warren Wilson College students. That experience gave him insight into service learning at the College and inspired him to apply to Warren Wilson.
"The analytical discipline and focus on effective listening and written communication instilled in me through participation in Warren Wilson's excellent English Honors program and the practical skills of working in direct service to the College and extended local community have served me very well throughout my career. I learned the business, finance strategy, and management skills later, but I have discovered—somewhat to my surprise—that these foundational skills are fairly hard to come by in the business world, and they enabled me to distinguish myself in the highly competitive development field," Fripp said.
Though his work has taken him to more than 70 countries around the world, Fripp remains connected with Warren Wilson. He has shared his business and global expertise with students in several courses at the College. In January of 2018, Fripp and his wife Marga, with family and friends, created the Appalachian Leadership Scholarship. With this endowment, the scholarship honors the mission of Warren Wilson College and Fripp's personal background. In the Fall of 2018, Fripp achieved the Distinguished Alumni Award for his dedication to Warren Wilson and for his international leadership.
"My career internationally has largely focused on conflict and crisis-affected environments, entailing coming to terms very personally with some of the worst realities of our human condition," Fripp said. "However, I always come back to that core resilience and optimism of the human spirit that I first discovered during those weeks in the small village in the jungle with the Warren Wilson student service crew, just living and learning alongside total strangers who became close friends and mentors."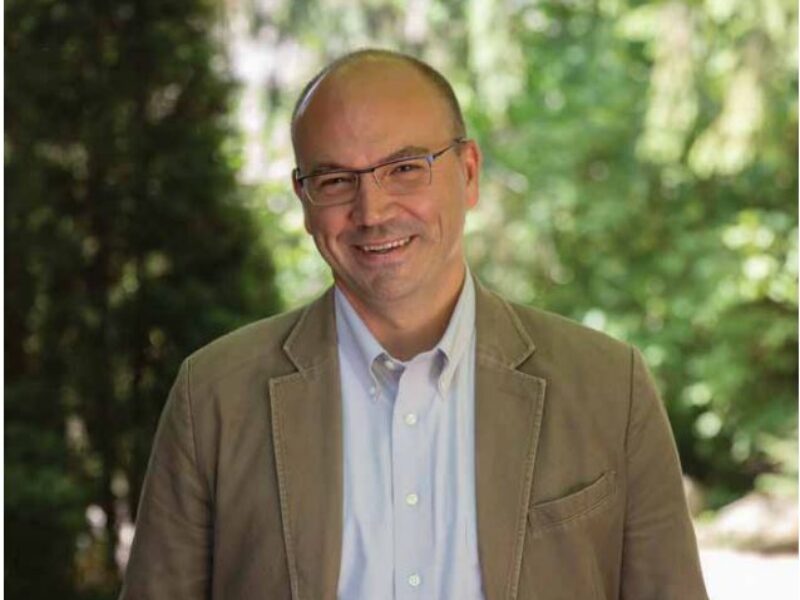 Fast Facts
Profession

Global Development Executive

Major

English