Melissa Berton MFA '93 admits that the leap from earning an MFA in poetry at Warren Wilson College to producing a documentary about a sanitary pad manufacturing machine in rural India is not an obvious one. But Berton, who won an Oscar for her short documentary Period. End of Sentence., said the lessons she learned from each of her four mentors during her time at Warren Wilson College gave her the confidence to pursue her dreams and trust that she could make that jump.
"When our crew came back from India, we had over 40 hours of footage that we had to cut to 26 minutes," Berton said. "Creating the documentary from all of that footage felt somewhat like crafting a poem from a novel-length journal entry."
Period. End of Sentence., streaming on Netflix at the time of this publication, follows a group of women in rural India as they learn how to make low-cost, biodegradable sanitary pads, which they sell to other women at affordable prices. The machine helps improve feminine hygiene by providing access to basic products, and also empowers the women to fight the taboos in India surrounding menstruation—all while contributing to the economic future of their community. The film won an Academy Award for Best Documentary Short Subject in 2019, and it sparked a worldwide conversation about menstrual justice and equity.
Berton currently works as a high school English teacher at Oakwood School in Los Angeles, California. After learning that the deep-rooted stigma around menstruation and subsequent lack of hygienic sanitary products cause nearly a third of Indian girls to miss school during their periods, her class was inspired to raise over $55,000 for a pad machine and create a documentary about the issue.
"The subject touched me, because I would hate for somebody's intellectual growth and opportunity to stop because of a natural bodily process," Berton said. "I see how brave my students are in terms of their own advocacy, and I saw that they can be advocates in a way that's more convincing than adults about this issue."
Berton said she has been humbled and overwhelmed by how many people relate to this issue. Since the documentary aired, she has received thousands of requests for pad machines. She created a nonprofit organization called The Pad Project, which raises money to purchase pad machines around the world. The students who were involved with the initial project became employees and the advisory board for the organization.
In October 2019, Berton screened the film and gave a lecture at Warren Wilson where she shared her aspirations for the future of her work. "I would hope that people take away an awareness that periods are a source of strength, not a source of shame, that the fight for menstrual justice is a real fight, it's a worthwhile fight, and that girls and women can do so much to help the world when they are invited to participate as full and equal citizens," Berton said. "On a personal level, if anybody has a passion for an injustice and they want to take action, they can do it."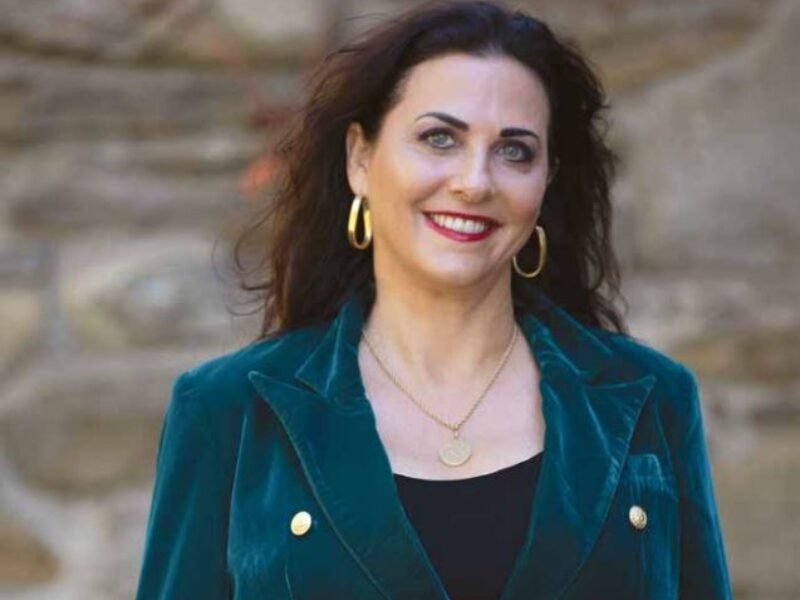 Fast Facts
Profession

High School Teacher

Major

MFA in Poetry