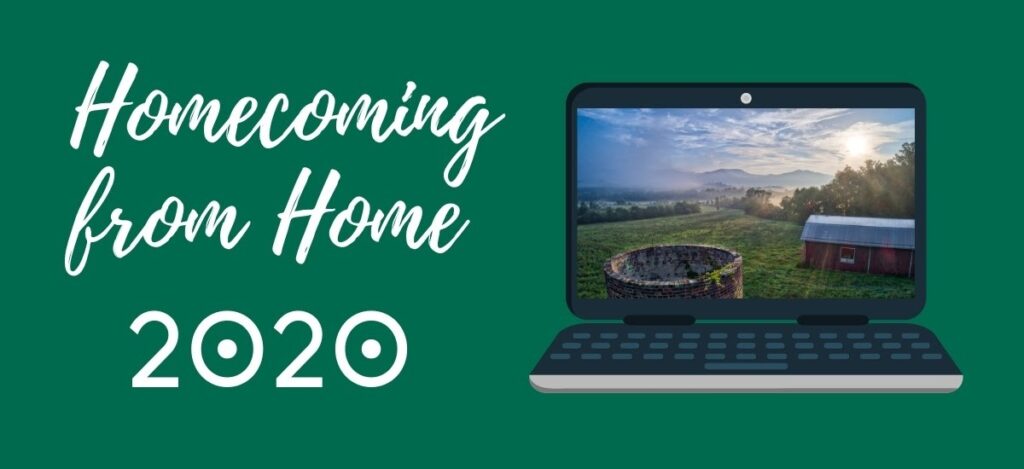 In keeping with the College's Fall 2020 protocols, Homecoming 2020 will be a virtual celebration. Our lineup of virtual events includes:
Registration is required for each event.
Our lineup of free virtual events includes:
Thursday, October 1st from 3-4 pm ET:  Ride Owltober Cycling Challenge Kick-Off, Live on Zoom
Ride Owltober is a month-long challenge calling Owls of all ages to get moving: ride, run, walk, or hike! Join us for a Kick-Off event, co-hosted with WWC alumni-owned Liberty Bicycles, to learn more about how to participate!
To learn more and register for the full month-long Ride Owltober event, visit our Ride Owltober page for details.
Friday, October 2nd from 5-6 pm ET: Virtual Concert & Alumni Happy Hour, Live on Zoom
Join us for musical performances from some of your favorite alumni and friends!
Friday, October 2nd from 6-7:30 pm ET: Reunion Zoom Meetings for the Classes of 1970, 1975, 1980, 1995, 2005, and 2010, Live on Zoom
Alumni from all class years are welcome to attend the reunion of their choosing.
Saturday, October 3rd from 1-2 pm ET: Alumni Awards Ceremony, Streamed Live on YouTube. 
The Alumni Board invites you to join us in recognizing the achievements of this year's distinguished award winners and in dedicating the Alma Shippy '54 Room in Boon Hall, as named by Giving Day 2020 donors.
Saturday, October 3rd from 5-6 pm* ET: An Evening with Mariah Parker '13, Live on Zoom
*Please note, the time of this event has changed. Activist, elected official, doctoral student, and artist Mariah Parker '13 will deliver a dynamic talk, interwoven with spoken word and rap performances, followed by a Q&A. 
In addition to these live events, you can expect other content, including a Service of Remembrance and a Warren Wilson Presbyterian Church virtual service, to be available on this webpage during Homecoming Weekend. 
This year, all Homecoming events are free of charge. We value your support and continued connection to Warren Wilson College. If you wish to support Warren Wilson with a gift, please consider donating what you would have spent on attending an in-person Homecoming by clicking here.
Since our events will be virtual, we anticipate that we could have more attendees than ever! If you're interested in your business gaining visibility with our audience, learn more about the many benefits we're offering sponsors this year!
Thank you to our Homecoming Sponsors
Questions please contact Erika Orman – 828.771.2092 or eorman@warren-wilson.edu.