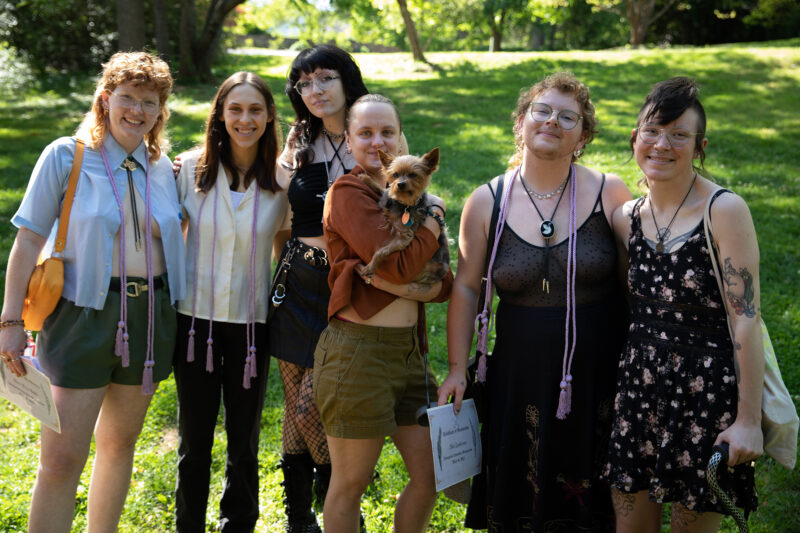 The Princeton Review has named Warren Wilson College as the No. 10 "Most Liberal Students" of any college in the country. 
The education services company profiled Warren Wilson in the 2024 edition of its annual college guide, "The Best 389 Colleges." In addition to "Most Liberal Students," The Princeton Review recognized Warren Wilson as the No. 22 "Most Politically Active Students," and as a "Green College" and "Best South" college.
"Warren Wilson students are passionate, energetic and engaged. They are committed to ushering in a better world. I am not surprised  that we rank so high," said President of Warren Wilson College Dr. Damián J. Fernández. "We are proud of our progressive educational pedagogy– the liberal arts in action, real world learning with purpose. We lean into our values and our identity to encourage problem solving, civic engagement, and social justice in and outside the classroom."
Warren Wilson has also been recognized for its value by The Fiske Guide to Colleges. For the 18th year in a row, the guide named Warren Wilson as one of only 20 "Best Buy" Colleges. It cites the "outstanding educational value as determined by academic quality in relation to the net cost of attendance." Every year, the Fiske Guide chooses only 10 public and 10 private colleges and universities for this distinction. Warren Wilson College has a demonstrated commitment to access. As a work college, all students work on campus in exchange for money toward their tuition. In addition, 42 percent of students are Pell eligible. Federal Pell Grants are grants from the U.S. Department of Education for low-income students.
U.S. News and World Report has recognized Warren Wilson's dedication to community service. It placed Warren Wilson at No. 17 for service learning. Because Warren Wilson is a community-engaged college, students work with community partners on a wide variety of projects for over 50,000 hours a year. For example, for Service Day this year nearly 350 Warren Wilson College students, faculty and staff volunteered at 18 community organizations with many projects centered around issues of food security, education and the environment.