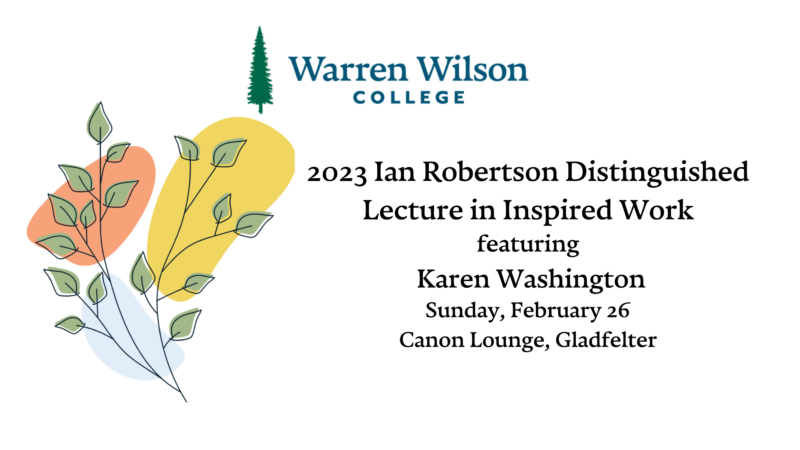 Event: Ian Robertson Lecture in Inspired Work
Date: Sunday, February 26, 2-3:30
Locale: Canon Lounge, Gladfelter, Warren Wilson College
Speaker: Karen Washington-founder of Rise and Root Farm, food justice advocate
Details:  Through Rise and Root Farm, Karen works to increase access in urban areas to sustainably produced fresh food
RSVP: Due to seating capacity limitations, preregistration is encouraged. Reserve your seat by emailing rsvp@warren-wilson.edu
About the Lecturer:
Karen Washington has lived in New York City all her life, and has spent decades promoting urban farming as a way for all New Yorkers to access to fresh, locally grown food. Since 1985 Karen has been a community activist, striving to make New York City a better place to live. As a community gardener and board member of the New York Botanical Gardens, Karen worked with Bronx neighborhoods to turn empty lots into community gardens.
After a 30-year career as a physical therapist, she started Rise and Root Farm in the Black Dirt region of Orange County, NY, in the lower Hudson Valley. Rise and Root Farm is a five-acre farm, run cooperatively by four owners who are women, intergenerational, multi-racial, and LGBTQ. The farm is rooted in social justice, and through the healing power of food and farming they work to build a more equitable food system.
We are honored to have Karen as the 2023 Ian Robertson Distinguished Lecturer in Inspired Work. This lecture series, made possible by the generosity of our donors, is named for Dean of Work Emeritus Ian Robertson. Ian is also a gardener by trade; he oversaw the College Garden for 8 years and then went on to spend nearly 30 years as the Dean of Work. Ian is a teacher, mentor, and tireless proponent of the dignity of all labor.