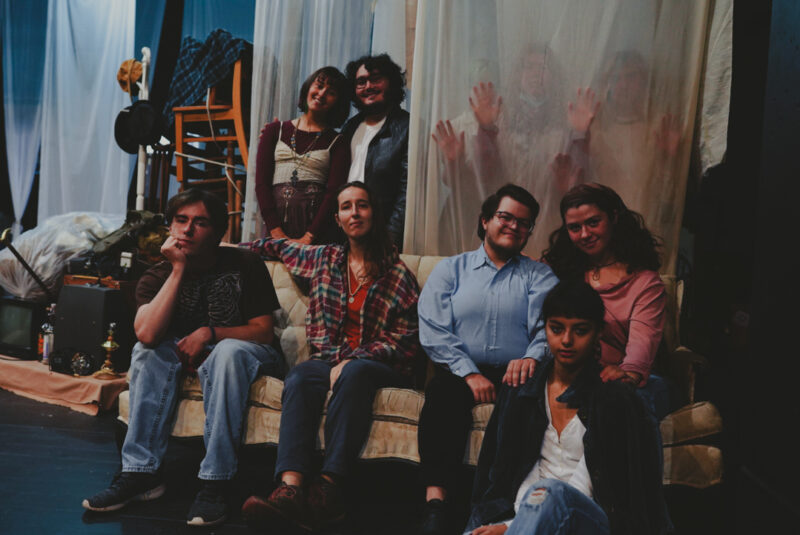 What: "Appropriate" by Branden Jacobs-Jenkins: A Theatrical Performance
Where: Kittredge Theatre at Warren Wilson College, 701 Warren Wilson Rd, Swannanoa, NC 28778
When: November 12, 13 at 7:30pm and 14 at 2:30pm
Tickets: All performances are open to the public. Free to WWC faculty, staff, high school and college students with I.D. Alumni, WWC spouses, and the general public pay $10. Masks Required. Purchase tickets online at https://warrenwilsonappropriate.bpt.me/.
This play contains mature themes.
More Information: 828-771-3040
Warren Wilson Theatre presents Branden Jacobs-Jenkins' "Appropriate." This family drama runs November 12, 13 at 7:30pm and 14 at 2:30pm at Kittredge Theatre on the Warren Wilson College campus.
"Appropriate" explores the story of a troubled family reunited by the death of the patriarch. While cleaning the plantation homestead of their late father, the Lafayette family is haunted by the ghosts of their past. Maintaining peace and selling the property is much harder when new arrivals and old memories seem to appear from thin air. The siblings must confront both their resentment towards each other and the disturbing artifacts found among their father's things.
The content of the play has already caused controversy on the Warren Wilson College campus, with some students attempting to discourage participation in the production.
"'Appropriate' is intended to make you uncomfortable and was chosen for that reason — to cause understanding and empathy, and very possibly, change," said the Director and Professor of Theatre Candace Taylor. "Personally, I think this campus is brave enough to face one small story of our (shared) American history."
The play has received a great deal of critical attention. The controversy surrounding this production reveals the need for the authentic dialogue and conversations that "Appropriate" sparks, to that end, Warren Wilson Theatre will be hosting talkbacks with the actors after every performance.
The theatre department invites you to come see this production and challenge yourself to think more deeply about the haunting consequences of our shared American history and the nature of family itself.
"Appropriate" explores adult themes.
All performances are open to the public.
For more information email theatre@warren-wilson.edu.