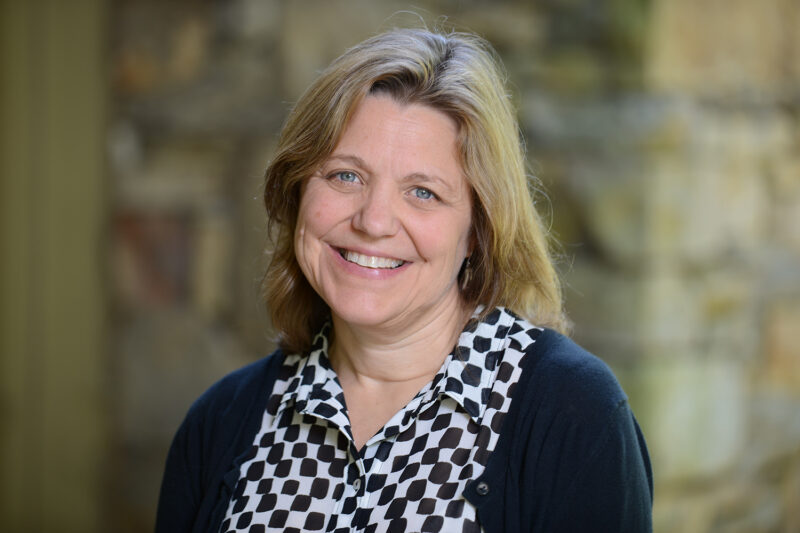 Cathy Kramer, Vice President for Applied Learning at Warren Wilson College, has announced that she will retire at the end of this academic year in June 2021. Warren Wilson College announced that Jay Roberts, current Vice President for Academic Affairs, will be promoted to the role of Provost & Dean of the Faculty with responsibility for all elements within Warren Wilson's educational program, including academics and applied learning.
"Cathy's retirement and announcement at this time of year enabled me to pause and take a step back to consider how our institutional structures could shift in a way that supports the integration of Academics, Work and Community Engagement," said President of Warren Wilson College Lynn Morton. "We are so grateful to Cathy for her work and dedication to Warren Wilson. Jay and I look forward to building on her efforts as we continue to offer transformational experiences for students through our applied learning offerings."
Kramer has been with the college for 16 years. She joined the community as the Dean of Students in 2005, transitioned to the role of Dean of Service in 2010, and then came into her current role in 2016. She has devoted much of her career at Warren Wilson to supporting and strengthening the College's programs in Community Engagement and Work as well as building the Applied Learning Division and the Center for Integrated Advising and Careers from the ground up. 
"In all of her roles, Cathy has demonstrated vision, leadership, incredible energy, empathy, and a deep love for this place, doing everything she is asked to do and more with skill and compassion," Morton said. "She will leave a lasting legacy. Her history here and her perspective have been invaluable to me as a new president, and she will be greatly missed on the Cabinet team."
Kramer has been central to the college's work to integrate all aspects of a Warren Wilson education in the past three years. In addition to her work in leadership roles and in the CIAC, she and Morton co-led the work on Strategic Imperative #1: College Identity and Mission, which articulated this strategic direction and vision of integrating community engagement, work, and academics. 
"We are at a point in the 'All in For Our Future' planning process where we are focusing on breaking down silos across campus and deepening the integration of strong applied learning programs and quality academics for students," Morton said. "Applied Learning, including Work and Community Engagement will continue to be an integral part of who we are as a College. I look forward to the new opportunities that this transition will bring."
Roberts came to the College last year with an extensive background and expertise in place-based experiential education. He is working closely with Kramer in developing a transition plan and details of the reorganization that will be necessary to accommodate Kramer's departure. Details will be shared with the campus community in January.    
"While this is the right time for retirement for me personally, this moment also feels like the right time to move to the next step in the process of more fully integrating the components and requirements within our academic and applied learning programs," Kramer said. 
"Our campus conversations have led us to this goal, and I have complete confidence in President Morton and my new colleague, Jay Roberts, who holds incredible expertise in experiential learning, to continue the commitment to applied learning as a critical and central part of our education. I also have an excellent team in Applied Learning whose continuing leadership will allow us to move seamlessly to the next exciting steps in strengthening work, community engagement, integrated advising and career development."