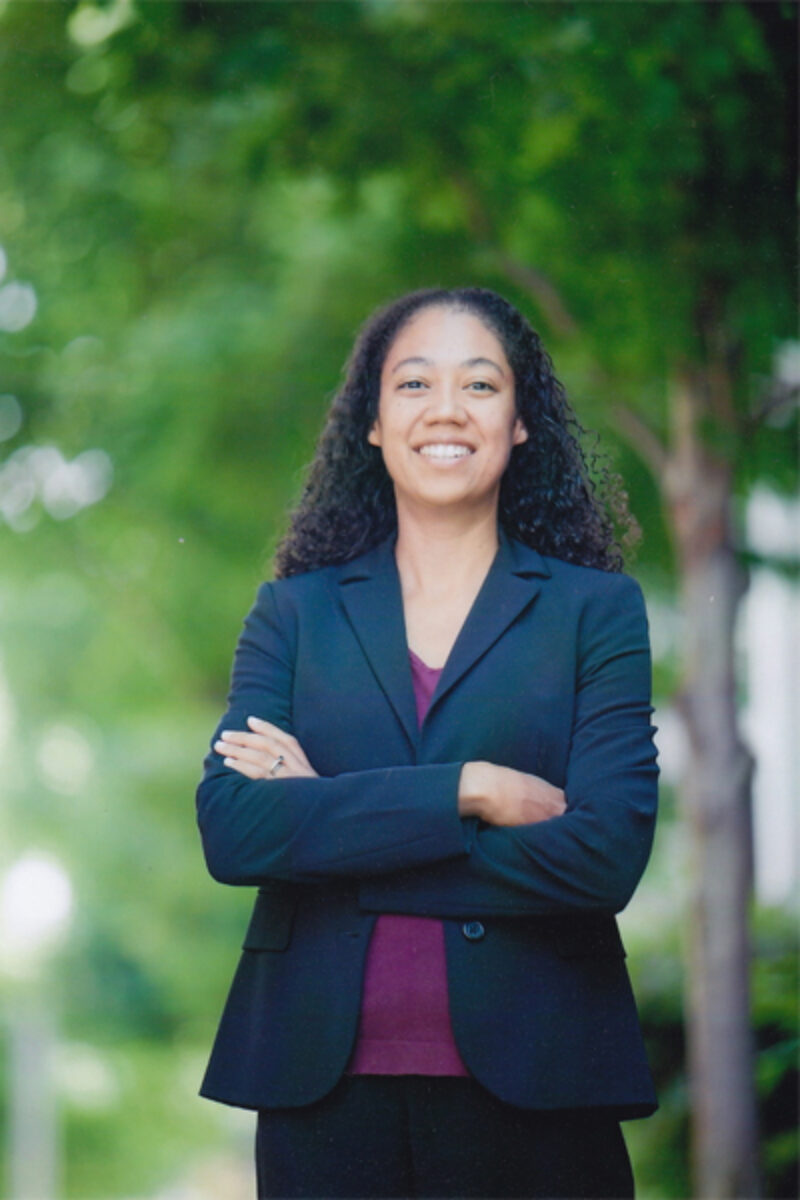 Warren Wilson College professor Rima Vesely-Flad has received a prestigious Fulbright award to teach Africana studies in Ghana.
Vesely-Flad, who serves as the director of the Peace and Justice Studies Department and as an associate professor of philosophy and Africana studies at Warren Wilson College, will teach four liberal arts courses at the Ghana Institute of Management and Public Administration (GIMPA).
"It will be a profound personal and intellectual experience to teach religious and philosophical ethics in an applicable way, using contemporary real-life case studies in Africa," Vesely-Flad said. "I anticipate that it will be greatly challenging and rewarding."
Two of the courses she will teach are already part of GIMPA's core liberal arts curriculum, and the other two will be electives that highlight the role of African scholars and leaders. One of the courses, Social Change in Africa, will examine two case studies on transition to power: South Africa and Rwanda. In another course, Religious Ethics for Leaders, students will investigate theoretical approaches to the study of religion and examine anthropological and ethical teachings from three religious traditions that originated outside of Africa but are currently practiced on the continent—Christianity, Islam and Buddhism.
Vesely-Flad lived in Ghana last year when she took a sabbatical. During that time, she focused on writing a book called "Black Buddhists and the Black Radical Tradition: The Practice of Stillness in the Movement for Liberation." The book focuses on contemplative practices that foster resilient leadership in grassroots movements led by people of African descent. The idea arose out of her first book on the U.S. penal system and the Black Lives Matter movement, "Racial Purity and Dangerous Bodies: Moral Pollution, Black Lives, and the Struggle for Justice."
"The current challenge to policing and mass incarceration of Black bodies fuels every aspect of the book, which began as a question about what role contemplative practice plays in frontline Black activist communities, and has evolved to examine intergenerational trauma of Black people and how Black people can be liberated," Vesely-Flad said.
She said Ghana is an ideal place to write about the theories of psychological liberation for people of African descent. As the first Sub-Saharan African country to gain independence from colonialism, Ghana has offered great inspiration for Africans across the continent as well as African-descended peoples in the diaspora. In the U.S. in particular, Vesely-Flad said, Ghana has been particularly meaningful: W.E.B. Du Bois spent his last years in Ghana; Maya Angelou lived and wrote in Ghana; Malcolm X visited twice during his last year; and Martin Luther King Jr. attended the nation's independence celebration, and it inspired his increasingly global vision of freedom.
"My scholarly work emphasizes theories of race and social justice movements in the U.S." she said. "I have also taught on anti-colonial movements in various African countries as well as the anti-apartheid movement in South Africa. During the Fulbright grant, I anticipate steeping myself in the voices of African thinkers in humanities and social scientific disciplines."
She said her training in ethics and public policy will help her incorporate the humanities in the curriculum of public administration majors in the new School of Liberal Arts and Social Sciences at GIMPA.
"I am excited to teach critical thinking courses at an institution of higher education that prioritizes public administration skills," Vesely-Flad said. "I am deeply inspired by an institution that teaches the humanities alongside practical skills."
She said that aspect of GIMPA reminds her of Warren Wilson, which, unlike most liberal arts colleges in the U.S., offers practical majors such as social work and environmental policy with a core liberal arts curriculum and applied learning experiences through the Work Program and Community Engagement. She expects that the experience of teaching in Ghana will inform her approach to teaching ethics and leadership courses back at Warren Wilson.
At Warren Wilson, Vesely-Flad teaches philosophy, Africana studies and global studies, and she leads the college's Peace and Justice Studies Department. Within the Peace and Justice Studies Department, she directs the "Inside Out" program, in which Warren Wilson College students take classes alongside incarcerated women in a local prison.
Vesely-Flad said she hopes to build enduring connections at GIMPA and throughout the city where it is located, Accra. She hopes her Fulbright experience will lead to establishing a study abroad program for Warren Wilson College students in Ghana, and to creating a student exchange program for Ghanaians to study at Warren Wilson.
Though the COVID-19 pandemic has delayed her travel to Ghana until at least January, Vesely-Flad said she is looking forward to the day when she and her family can return. During her sabbatical year, she said, she experienced Ghana as an incredibly hospitable, welcoming environment for families. She said she is excited to interact with college students and other scholars there on a daily basis.