Traditionally, when seniors graduate from Warren Wilson College, they receive tree saplings. The trees represent a new beginning. Just as each graduate leaves the College to go, lay down roots, and grow, the graduate is encouraged to plant this tree away from campus to represent their mark as a Warren Wilson graduate in the greater world.
In the midst of COVID-19, this year's Commencement looked very different. While seniors were not able to gather physically, Warren Wilson College still celebrated its graduates with a virtual event.
Each of Warren Wilson's 136 graduating seniors received a box in the mail. Among the contents was a packet of Black-Eyed Susan and Blue Coneflower seeds from the Landscaping Crew.
"Receiving the graduation box was a bittersweet moment," said senior Chandler Scott-Smith, who is majoring in environmental studies and served on the Bonner Leadership Crew. "It was such an exciting surprise to get my cap and cords, as well as my flower seeds, but sad to know that it was in place of having these items presented by my professors and getting my tree as I walked across the stage at graduation. However, it still meant so much to receive these items that are so traditional to graduation and to feel the comfort of a little bit of normality in the midst of all of the changes happening."
The boxes also included a cap and tassel (to keep and decorate if they wanted), sunglasses from Alumni Relations, a letter from President Morton congratulating the senior and any honor cords or stoles earned.
"We decided to do the boxes so that the graduates would have something tangible about their commencement," said Tacci Smith, student activities director at Warren Wilson College. "It was to show them that we do miss them and really care about their special day."
A haiku and a poem were included with each box:
Trees these are not, yet.
Plant them. Watch them grow. Your roots
here outlast your self.
Seniors-
Plant these seeds in a sunny spot
Water them.
As you watch them grow, reflect on how you have grown in your time at WWC.
When you came to us, you were like these seeds.
You were planted in the fertile soils of the Swannanoa Valley.
You were watered, nurtured and fed by your faculty and supervisors.
You grew and blossomed into the beautiful humans that you are today.
Remember this experience in your life.
The seed brings the base genetic material to the world, but it needs to be planted, watered and nurtured to become something beautiful.
Take care and be bold in your endeavors!
The virtual commencement took place Saturday, May 9 at 1 p.m. EST.
The virtual Commencement event can be viewed on Warren Wilson YouTube Channel: https://bit.ly/wwcvirtualcommencement
"It's so meaningful to me to see all of the work and effort that staff and faculty are putting in to making graduation still feel special for us seniors, even while I am sure they are facing their own disappointment in not getting to celebrate the work they have put into our growth and learning over the past four years," Scott-Smith said.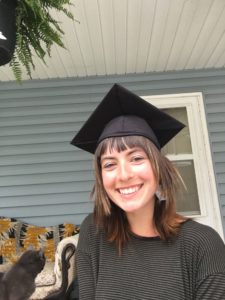 .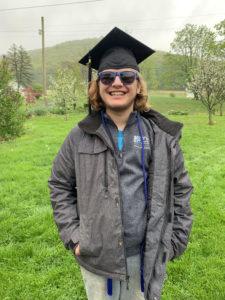 .