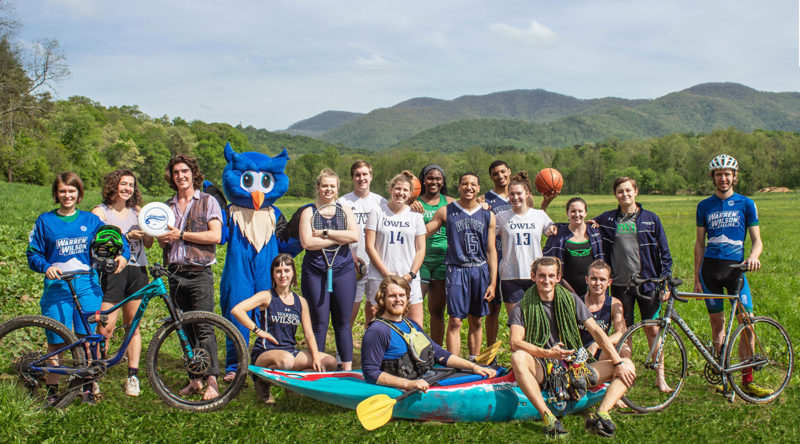 The NCAA Division III Membership Committee has accepted Warren Wilson College into the NCAA Division III provisional membership process, effective September 1, 2020.
The membership process brings additional sports and wider opportunities for Warren Wilson's student-athletes, and it advances the college's vision of expanding athletic programming.
"Our athletes look forward to being able to compete at the NCAA level," said Joni Williamson, the director of athletics and adventure sports at Warren Wilson College. "NCAA Division III is a natural fit for the college, is in alignment with our mission, and will continue to help us elevate our athletics program and provide a quality student-athlete experience."
Benefits of membership include closer travel, conference and post-season championship opportunities, resources, grant opportunities, and professional development.
Currently, Warren Wilson is in the exploratory year of the NCAA Division III membership process. Over the past year, Warren Wilson helped satisfy membership requirements by introducing lacrosse as a new varsity sport and hiring coaches for both women's and men's teams. The coaches are recruiting full teams during this academic year, and the teams will begin to practice and compete in the 2020-2021 academic year.
The membership committee commended this progress in its feedback.
"Launching two team sports in the same season and on the same timeline is a challenge, and the committee was pleased to see the hiring of these coaches a full year before the teams will begin competing," the committee said in a letter of acceptance to Warren Wilson College.
Members from the NCAA membership committee visited Warren Wilson College last fall. The visit provided the opportunity for the committee to learn more about Warren Wilson and for the college to better understand the necessary steps in order to move forward within the membership process.
Warren Wilson currently has approximately 120 student-athletes which will increase with the addition of lacrosse and as team sizes increase. Other current varsity teams at the college include Men's and Women's Basketball, Cross Country, Cycling, Soccer, Swimming, and Tennis. The process will not affect the Cycling Team, as it is not an NCAA-sponsored sport.
More than 180,000 student-athletes at 450 institutions make up Division III. It is the largest NCAA division both in number of participants and number of schools.
Warren Wilson is currently a member of the United States Collegiate Athletic Association (USCAA) Division II. The NCAA Division III membership process takes four years to complete, which Warren Wilson will be entering the second year of the four-year process in September.