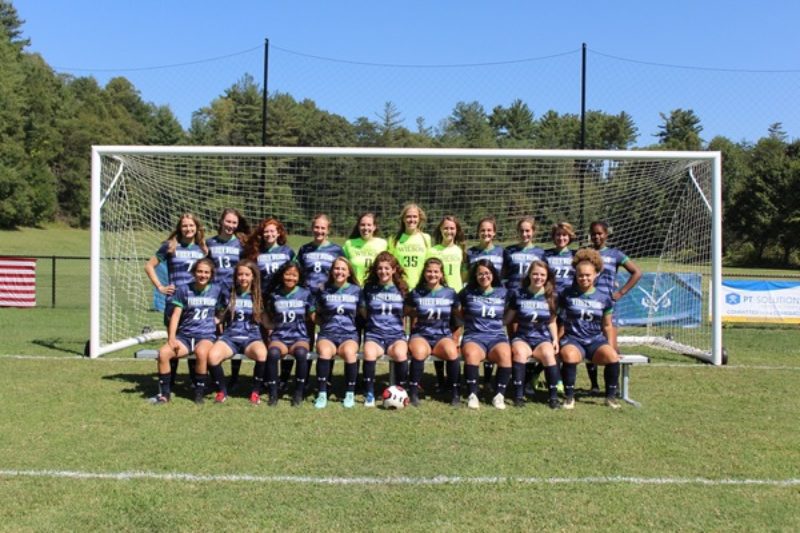 After a thrilling 2-0 victory against crosstown foe Brevard College, the Warren Wilson Women's Soccer program learned that they will be competing in the USCAA Nationals in Virginia Beach, Va. This appearance will mark its first since 2015 when the Owls hosted the National Tournament.
"I am truly astonished to have the opportunity to continue this season and challenge our skills at Nationals this year," said senior and team captain Ally Nestler. "A lot of hard work has come from our players, and our coaches have been so tactical and encouraging. My team is ready to work hard and leave it all out on the field this weekend."
"We are excited to head to the National Tournament. I think we have played some exceptional soccer this season. I have to compliment our team because they have shown great character and perseverance. And now, we go in as the sixth seed. We like being the underdog and believe we have a chance to win it all," said Head Coach Lydia Jackson.
Women's Soccer earned a sixth seed and will compete in Pool B with SUNY ESF from Syracuse, N.Y. and in-state rival Johnson and Wales Charlotte. They will face SUNY ESF on Friday at 2:30 p.m. and Johnson and Wales on Sunday at noon.
All tournament information can be found at https://uscaafallchampionships.com/landing/index.
Stay up to date with the latest news directly from the Warren Wilson Athletics department by "following" our Instagram account at @WWCAthletics.