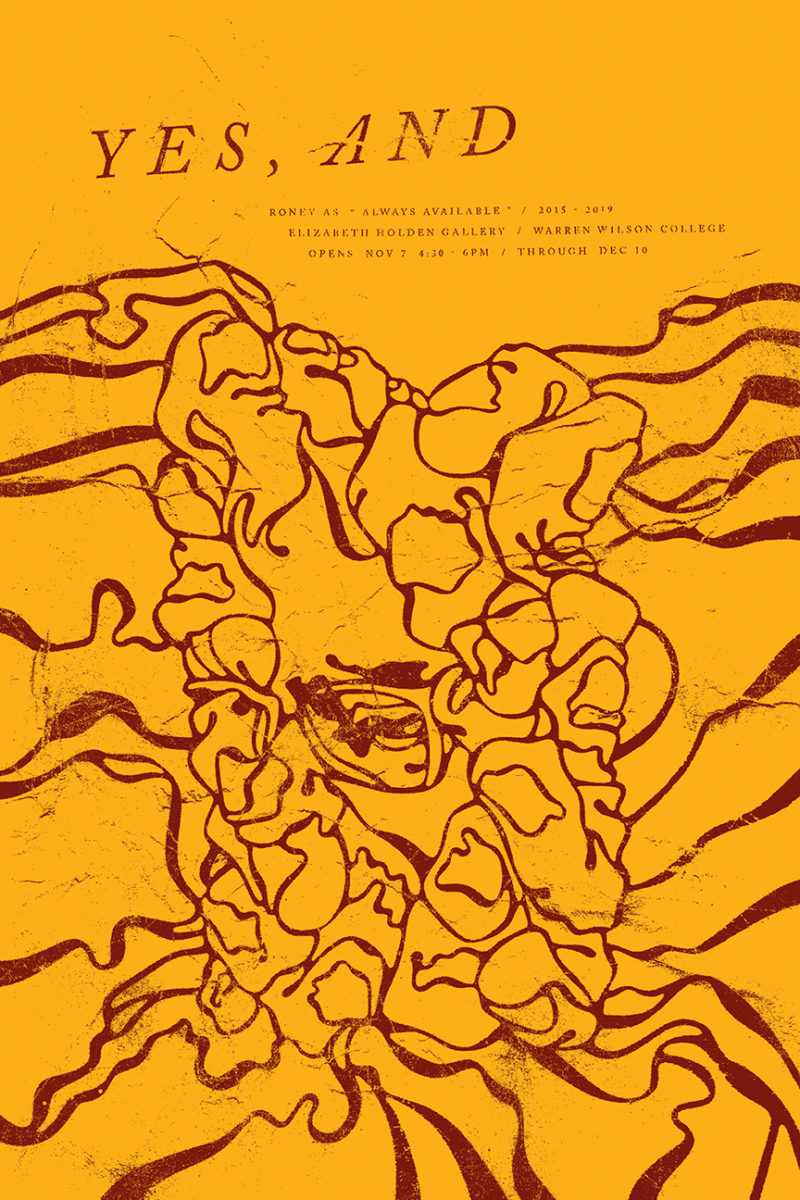 The Elizabeth Holden Gallery is hosting a new exhibition, "Yes, And — Roney As Always Available, 2015-2019," featuring local artist Nathanael Roney, from November 7 through December 10, 2019.
The opening of the exhibition will take place Thursday, November 7 from 4:30 p.m. to 6 p.m. Light hors d'oeuvres will be served.
The show marks the closing of Roney's physical studio at the end of 2019.
"Though retrospective in purpose, the show will perform as an original installation, collecting both works and impressions of these last five years," Roney said. "As I continue this artist life into another year, my intention here is to commemorate a period of time that will promptly distinguish itself as an era of the past. Much of what makes an expression of this scale possible will be the cost of this transition."