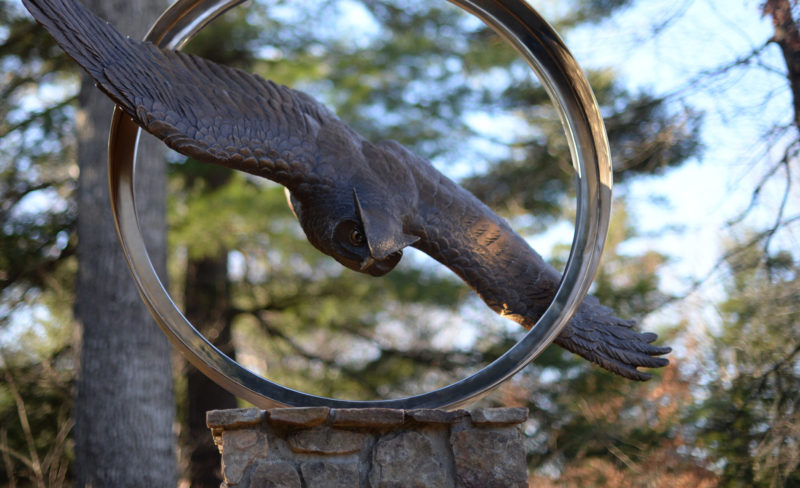 Warren Wilson College announced it will add lacrosse as a new varsity sport.
The college is beginning a nationwide search to hire coaches for both men's and women's lacrosse teams. The coaches will focus on recruiting full teams during this academic year and will begin to practice and compete in the 2020-2021 academic year.
"Adding lacrosse advances our vision of expanding athletic programming and increasing student athlete enrollment," said Joni Williamson, director of athletics and adventure sports at Warren Wilson College. "It's an exciting time for Warren Wilson athletics."
Warren Wilson's announcement comes as the college is in the process of joining the NCAA Division III membership. The NCAA has approved Warren Wilson's application for exploratory membership. The introduction of a new team sport will help satisfy membership requirements.
Lacrosse is one of the fastest growing sports in the nation. U.S. Lacrosse reported a 26 percent increase of high schools sponsoring lacrosse from 2010 to 2017. It is also the fastest growing sport for women at the collegiate level, with a 32 percent increase at NCAA institutions sponsoring the sport from 2010 to 2017.
The Warren Wilson lacrosse teams will play on recently renovated soccer fields. Renovations, which were completed in August, included replacing the soil, balancing out the field, installing a new irrigation system and laying down new grass. The college is in the process of fundraising for other needs, including team seating and a scoreboard.
Lacrosse joins Warren Wilson College's other varsity teams including men's and women's basketball, cross country, cycling, soccer, swimming and tennis. Warren Wilson also has active club sports, as well as intramural sports and outdoor programs.