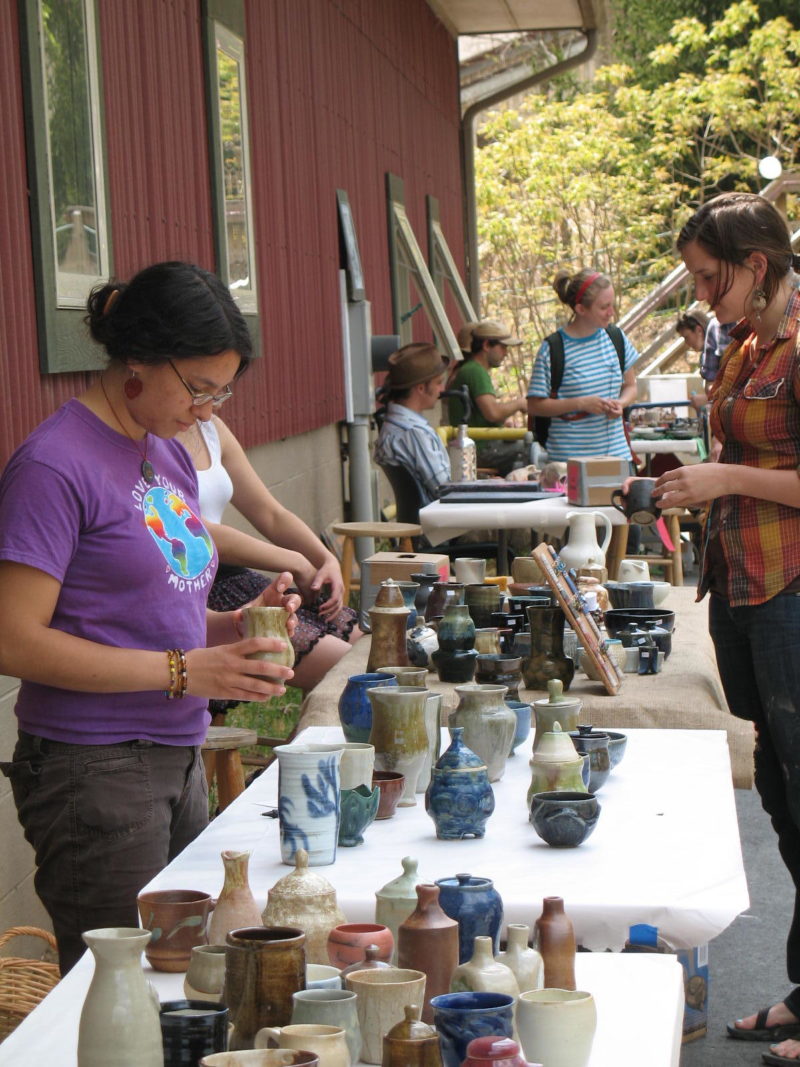 Celebrating its eleventh year, the Warren Wilson College Spring Arts Festival showcases the art of Warren Wilson College students, introducing the art faculty and students and what they do in the art buildings to the campus-wide community. At the Festival, students sell their artwork with 20% of their sales donated to CERF, a non-profit started by artists for artists in the craft community as a grassroots mutual aid effort in 1985. CERF has since emerged as the leading nonprofit organization that uniquely focuses on safeguarding artists' livelihoods nationwide. By highlighting CERF, students bring an awareness to the public and to members of the WWC students that artists who are self-employed do not necessarily have the insurance that is needed in case of emergencies.
Many campus crews participate and the Festival includes music, theatre,  craft demonstrations and often pizza cooked in the kiln to sell.
Location: outside the 3D Studios, adjacent to the Kittredge parking lot
Learn more about the Art program at Warren Wilson College.