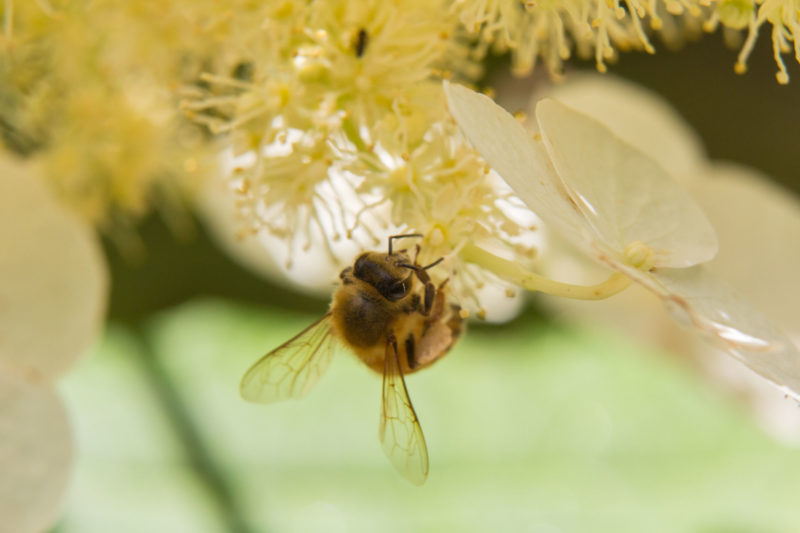 Recent national news about climate change involves terms like "bomb tornado" and images of palm trees covered in snow. But a group of Warren Wilson College students and their professors believe the most interesting climate change conversations are less about weather and more about plants.
"We theorize that as the climate gets warmer and conditions become drier, plant species that can shift the lifecycle earlier to avoid the onset of late-spring and summer drought may be more successful than the others," said Dr. Alisa Hove, professor of biology at Warren Wilson College.
In other words, a warmer climate and an inability to adapt might put certain kinds of plants in danger of survival in Appalachia. Hove, Dr. Amy Boyd, and their students believe their findings will help them identify which native Appalachian plants are under threat. Depending on the plant species, she said the changes in flowering time could also extend to pollinators and other animal species that rely on plants for food. The collected data could eventually become a resource for land managers.
"We're still at the stage where we are trying to establish the plants. Despite our theories, I am hesitant to draw conclusions at that point from the gardens," Hove added.
Between a trail along the Swannanoa River and a special garden on campus, the research team has monitored 30 native Appalachian plants. These areas are similar to other study sites at UNC Asheville, East Tennessee State University and Appalachian State University. The four schools are part of a National Science Foundation Division of Undergraduate Education grant to investigate Southern Appalachian ecosystems' responses to global change.
Students like junior James Kitchens worked with Hove to monitor the timing of flowering, pollinator visitation, and seed production of the plants throughout the spring, summer, and fall.
"This was my first experience with plant genetics and phenology," said Kitchens. "What I worked on [last] summer has become part of my work crew and my classes. It gives you more questions to ask and different ways of thinking about the natural world."
Once the data are collected, the student-led crew shares information with researchers and nature enthusiasts across the country. As an official member of the USA National Phenology Network's citizen science database—Nature's Notebook – students can immediately compare their data with observations made by collaborators in other regions. Differences and similarities in the data will help students compare plant activity across the globe.
Hove believes this kind of research is important to the future of science.
"Students participating in this kind of work emerge with a self-identity as a scientist. They are more likely to persist in this field. In our case, Warren Wilson College students really like knowing that they're able to make a difference in the world. Collecting data and seeing it online in this database fulfills that need," Hove said.