Coed college started by women elects its first female president
In the Swannanoa Valley just outside of Asheville Wednesday afternoon, a 123-year-old institution took a historic step in choosing its next leader. Lynn M. Morton, Ph.D., not only became the eighth person to hold the title of president, but she is also the first woman. For a school started by women for Appalachian boys in 1894 that has been coed since 1942, the remarkable move is less about history and more about the incredible leader taking the helm in July.
Morton is an accomplished academic who spent more than 25 years at Queens University of Charlotte. In that time, she rose from a part-time instructor to provost and vice president for academic affairs. With that kind of history at one place, she knew a transition to a presidency would require a college that had the right mission and vision.
"I happened to look at the Warren Wilson College website on the exact day the search firm was announced to find the next president," said Morton. "It was incredible. From that moment, I wanted this presidency and resolved to do my very best to show what a good fit this would be for both the College and me."
According to Bill Christy, chairman of the Warren Wilson College Board of Trustees, Morton stood out in the search process.
"We were looking for someone who had a high emotional quotient and would be able to understand the unique qualities of the Warren Wilson College community," said Christy. "Lynn's warmth, clarity of vision, experience in academia and ability to communicate clearly and effectively with diverse constituencies made her an obvious choice for the presidency. Plus, she genuinely wants to be part of this College."
During her campus interview, Morton took time to explore Warren Wilson College's distinct educational model, which enhances the liberal arts curriculum with applied learning through on-campus work and community engagement. She visited the College's more than 600-acre forest and over 200-acre farm and quickly realized how integral each aspect is to the others.
"Warren Wilson College truly has the extended classroom – places outside of the academic buildings that provide hands-on opportunities to learn, including in the larger valley and mountain communities. That's what most institutions are trying to create as high-impact student experiences. Warren Wilson has intentionally integrated all three aspects of its educational model – academics, work and community engagement – and, therefore, is far ahead of most others in this regard. Each aspect provides a rich experience in its own right, but it is the integration that is truly visionary," Morton added.
She also believes her appointment as president sends a strong signal about the College's priorities.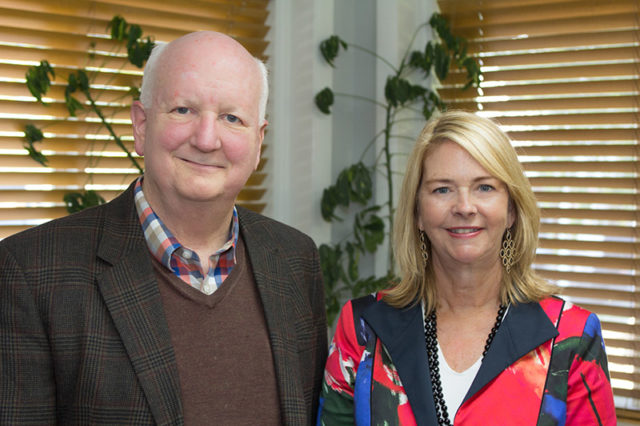 "It's incredibly gratifying to be the first female president. The fact that Warren Wilson College has chosen a female leader says something very positive about the community. It speaks directly to the College's awareness of roles that women can play in leadership positions," Morton pointed out.
There is no better place to start that effort than in the Asheville area. For most of Morton's life, she has traveled in the region. Her experience and plans have the potential to broaden Warren Wilson College's connection with the city and beyond.
"Asheville has this incredible artistic, music-oriented, laidback, sophisticated vibe. If you go there, you are going to get something different than you will in any other city. It's soul satisfying, and I see Warren Wilson College in much the same way," she said.
Morton hopes to build more connections between academic programs and the city, starting with a strong emphasis on the liberal arts. Morton believes a relationship will begin to bring Asheville to Warren Wilson College.
"It's natural that we would go in that direction. Warren Wilson College and Asheville share many of the same qualities, and I think we can all benefit from working together a little more often," Morton acknowledged.
As Morton begins to chart her course at Warren Wilson College, the committee tasked with finding her starts to look toward a transition. She will succeed Steven L. Solnick, who will become the new head of school at the Calhoun School in New York City.
"Dr. Morton stood out from the moment we met her," said Janelle Holmboe, vice president for enrollment and marketing and a member of the presidential search committee. "Her experience, shared values, student-centered approach to leadership and future-looking perspective aligns exactly with what we needed. Dr. Morton was unflappable throughout the interview process, thoughtful in her responses and clearly knowledgeable about our community. Her genuine respect for our students, staff and faculty, combined with her higher education experience, told us that she was the right person at the right moment for this next chapter of Warren Wilson College."
Lynn M. Morton holds degrees from the University of North Carolina at Greensboro, the University of Nevada at Reno and the University of South Carolina, which is where she earned her Ph.D. in Renaissance literature. Morton is a native North Carolinian, and she has three adult children with her husband, Ric.
For more information, please visit http://warren-wilson.edu/newpresident.