Warren Wilson hosts "Under Construction" reception Feb. 7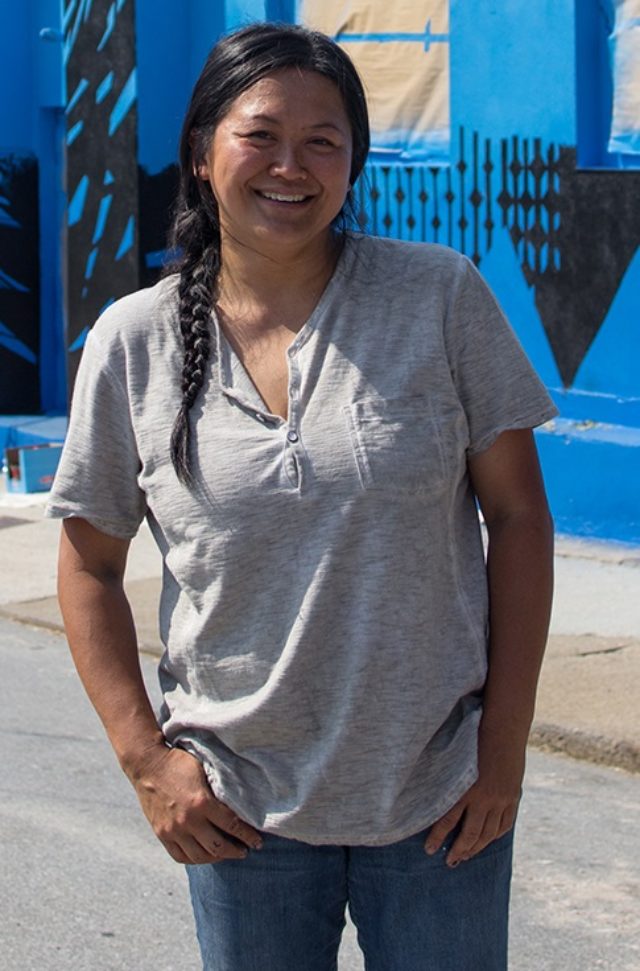 Stroll through almost any art gallery, and one thing is likely to be consistent – the art on display is complete. Paintings, sculptures and other works are not typically presented if the artist hasn't finished them. Lara Nguyen, a professor at Warren Wilson College, is changing that expectation and offering the curious a glimpse into her mind.
"One of the greatest things about being an artist is that I get to do what I want to do," Nguyen said. "My students will ask me what I am working on, and it's hard to bring them all to the studio. This is a chance for them to see me working on multiple projects and ask questions."
Running through Feb. 7, "Under Construction: An Exhibition of Art-making in Progress" features Nguyen spending multiple hours each day working on her projects in the gallery. From painting pies to the creation of an upcycled rock rug out of old socks, the professor will be in her element as she shares her process with visitors.
"'Under Construction' is about prioritizing this practice no matter the results. I hope this staged weeklong reveal allows me to have more conversations outside of my head," she said.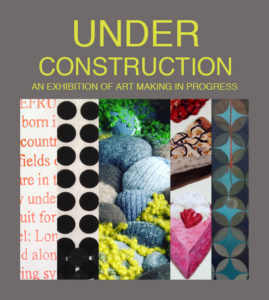 The professor is transforming Warren Wilson College's Elizabeth Holden Art Gallery into a space where her students and the community can see how she works.
"I want them to see how many places my head is going at one time. I hope that conveys the message that you can be both a painter and a sculptor or a photographer and a muralist simultaneously. I might be the painting professor, but there's only one painting on canvas in the gallery this week," Nguyen said.
The Elizabeth Holden Art Gallery at Warren Wilson College is open Monday through Friday from 10 a.m. to 4 p.m. and Saturday from 1 p.m. to 4 p.m. Nguyen is slated to be working 10 a.m. to 2 p.m. in the gallery Wednesday, Feb. 1; Friday, Feb. 3; and Monday, Feb. 6. She will also hold an afternoon session Thursday, Feb. 2, from 4-6 p.m. with the concluding reception scheduled for Tuesday, Feb. 7, from 5-7 p.m.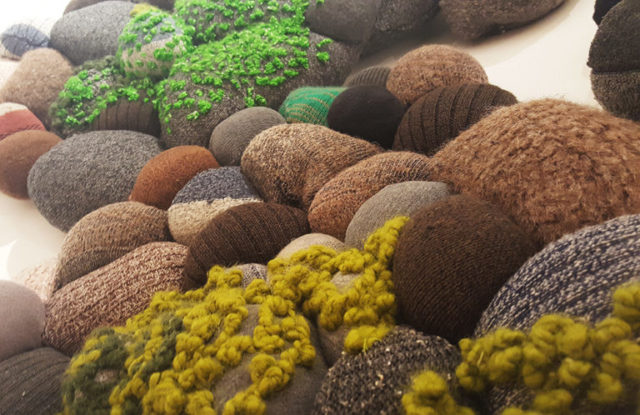 "In its rawest form, this exhibit is about building community," she said. "I get to work and connect with people – my students, my colleagues and my fellow community members – at the same time."
Lara Nguyen is the 2015-16 Warren Wilson College Outstanding Teaching Award-winner. In the fall of 2016, she completed the mural, "Bower Power," which adorns the front of the Asheville Area Arts Council's The Refinery Creator Space on Coxe Avenue in downtown Asheville.