Yale forestry alumni plan reunion at Warren Wilson College
From its founding as the Asheville Farm School in 1894 with a Cornell University-educated superintendent to a Harvard University graduate currently serving as president, Warren Wilson College's history is brimming with Ivy League influence. Countless current and former College leaders and faculty members have studied at one of the eight elite institutions. Now, the Ivy League's link with the Asheville campus is forever stronger thanks to the efforts of Yale University alumnus and Warren Wilson College Professor of Ecological Forestry and College Forest Director Dave Ellum.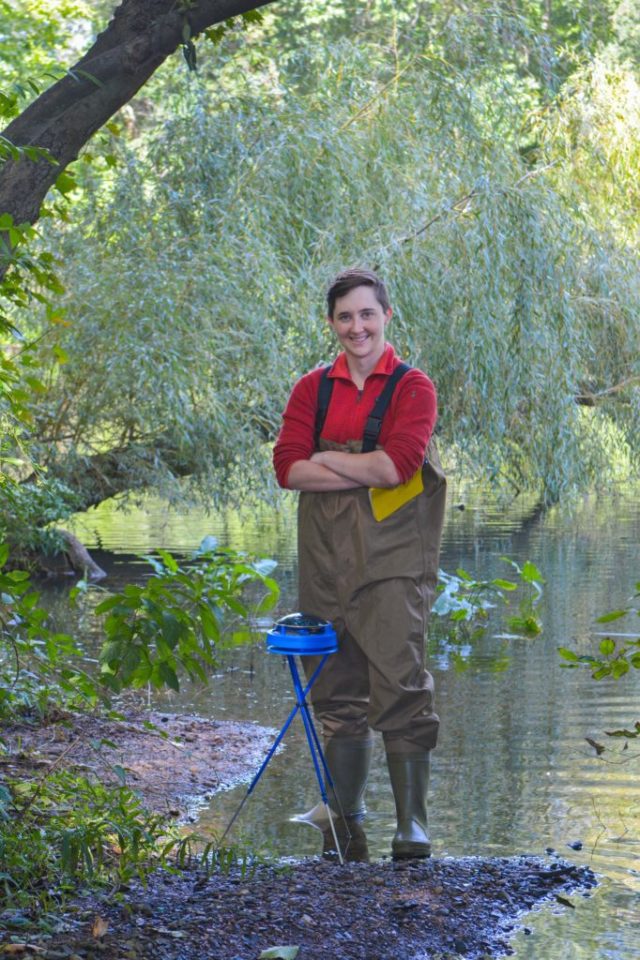 The first few minutes of the first day in Ellum's forest biology class were intimidating for Elizabeth Creech. "Wait," she said, "intimidating is the wrong word. I was in awe." At the time, Creech, who is now in the second year of an environmental science master's degree program at Yale, was just beginning her career as a biology major at Warren Wilson.
As she thumbed through the professor's syllabus, his master's and doctorate degrees caught her eye. "I saw Yale University on the page. Truly, it was the first time in my life that I had known someone who went to an Ivy League school," she said.
Creech, a native of Wilson, North Carolina, calls her time at Warren Wilson College "some of the best four years of my life and some of the most productive." Her productivity was driven by her mentors — professors, who she says, "really get the fire going and give you purpose." Ellum was one of those influential educators.
Ellum's passion for forestry coupled with a desire to help students apply what they learn made the difference for Creech. She calls his class "empowering" because it gave her the chance to work on projects immediately "instead of Dave saying here's what you could do in a few years. He made me feel like a scientist. He gave me the skills I needed to go out in the world and understand natural processes and do what I wanted to do."
After graduating from Warren Wilson College in 2012 with her degree in biology, Creech started teaching eighth-grade science. She knew she wanted to go back to graduate school, and Ellum continued to be a source of inspiration.
"Dave is an amazing scientist and teacher," she said. "That combination is rare, and seeing someone balance it so well left an impression on me. It was then that I realized his path could also be a good one for me."
Two years later, professor and student reconnected at Warren Wilson's homecoming celebration. During a brief conversation about Creech's future, Ellum encouraged her to apply to the Yale School of Forestry & Environmental Studies and offered to write a letter of recommendation.
Mark Ashton, professor of silviculture and director of school forests at Yale University, says that letter is important.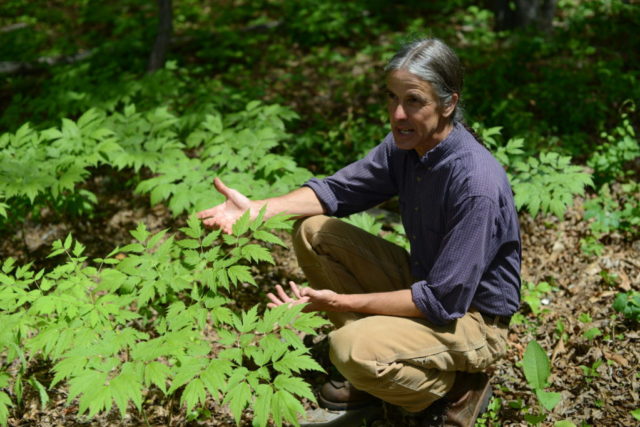 "Dave is a special person. He has boundless energy, he is extremely good in the field and he is also extremely bright," Ashton said. "We know him. We know his accomplishments, and he knows us and what we're looking for."
Beyond Ellum's recommendation, students applying to a master's program at the Yale School of Forestry & Environmental Studies also benefit from Warren Wilson College's education model comprised of academics, work and service through community engagement.
"We're looking for individuals who are very strongly motivated. They have a strong streak of independence and a dedication to self-learning. We look for people who have several years of work experience and an altruistic or service streak in them," Ashton said.
Creech is not only completing her master's degree at the prestigious university, but she was recently awarded a Yale Institute for Biospheric Studies (YIBS) Masters Research Grant. The money helps her with research costs for her thesis, which focuses on "creating a mathematical model for stream surface light availability, given stream order and riparian vegetation type," according to YIBS.
"I never would have applied without Dave Ellum. He encouraged me to apply, and I was accepted," Creech said.
But Ellum's influence is not limited to Creech. In the last year, two additional Warren Wilson College graduates have connected with the Yale School of Forestry & Environmental Studies. One of those former Warren Wilson students is Charlie Faires, a 2016 graduate with a degree in environmental studies, who took a position with the Berlyn Tree Physiology Lab at Yale. Faires' work is aimed at understanding the role physiology plays in response to climate change. He plans to apply to the Yale master of forestry program in 2017.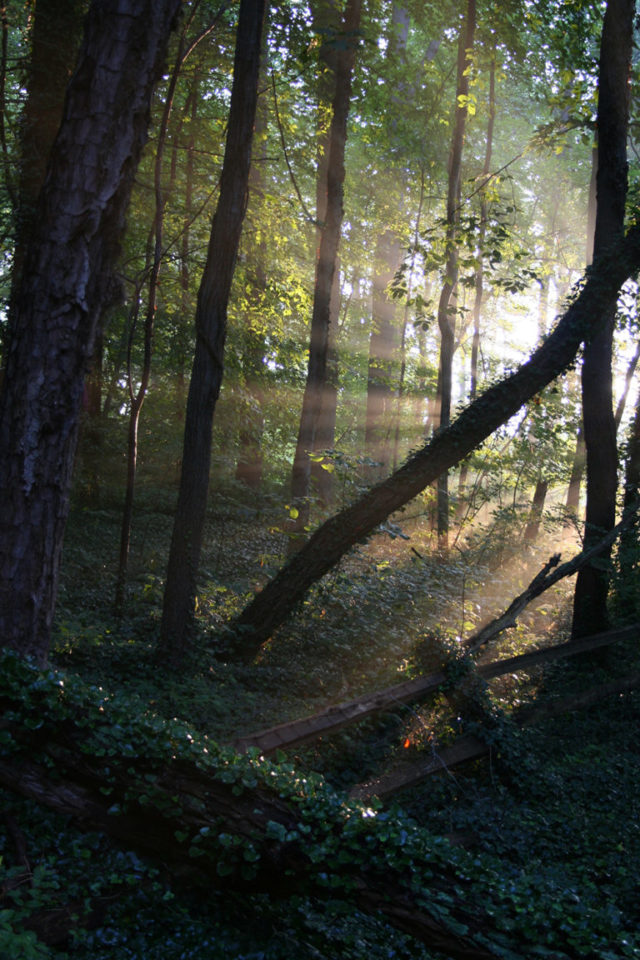 "Dave encouraged me to pursue Yale as a possibility for graduate school because he thought my interests aligned well with theirs," Faires said. "I took the advice and met with one of Dave's former Yale professors, Graeme Berlyn. Dave recommended me, and I started working for Graeme while I was still an undergrad at Warren Wilson."
Ellum, who is in his 10th year as the director of the Warren Wilson College Forest, says his students successfully transition to the Yale School of Forestry & Environmental Studies because the schools are "an awful lot alike. They are both collaborative and interdisciplinary with a great focus on applied learning and practical thinking. Both schools also have people who want to create solutions. I like to say Warren Wilson's undergrads are a younger class of Yale forestry students."
For Creech, the similar environments are directly influenced by the people who set the mood. "When you're around people that are passionate and really believe in what they are doing, you want to be part of it," she said. "You want to make your mentors proud."
Yale forestry alumni plan October reunion at Warren Wilson College
As another example of the blossoming relationship between Warren Wilson College and the Yale School of Forestry & Environmental Studies, the latter's master of forestry alumni are planning a reunion event in Asheville. The event, dubbed "Field Day in the Southern Appalachians," is slated for Oct. 21-22.
"The whole event is going to be on Warren Wilson College's campus," said Ellum, who is a member of the Yale School of Forestry & Environmental Studies alumni board. "Yale alumni, who are forestry and natural resource professionals from across the Southeast, will be at Warren Wilson looking at our forest management and hearing about the Ecological Forestry Program's applied learning model."
Yale University's Director of School Forests Mark Ashton is a featured guest and will join with Ellum to present "A Tale of Two Forests: Stories from the Yale and Warren Wilson School Forests." Other speakers are expected, including Jamie Lewis, a forest historian, who will discuss the history of forestry in western North Carolina. Current Warren Wilson College students will also take center stage as they discuss the College's shiitake mushroom operation and timbersports team.
For more information about Warren Wilson College' Ecological Forestry Program, visit http://warren-wilson.edu/academics/environmental-studies.
For more information about the Yale School of Forestry & Environmental Studies, visit http://environment.yale.edu.