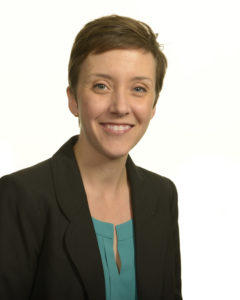 Major: Environmental Studies 
Work Crews: Horticulture, Landscaping, Work Program Office
Service: Habitat for Humanity, MANNA FoodBank, Earthaven Ecovillage
Current Job: Director of R&D, Repellents & Animal Health
Warren Wilson alumnae Brooke Bissinger has quickly become a rising star in the science of sustainable insect control products, leading the development of next-generation consumer products that are safe for humans, animals and the environment. She currently serves as Director of Research & Development – Repellents and Animal Health at TyraTech, Inc., a leading life sciences company based in Morrisville, N.C., known for its industry-leading research and nature-derived, pesticide-free products.
Brooke received her BA in Environmental Studies with a focus in Conservation Biology (and a minor in Biology) from Warren Wilson College in 2000. She developed her love for insects while taking her first entomology class at Warren Wilson from her academic advisor, Dr. Louise Weber. In addition to her coursework, she gained first-hand knowledge about agricultural insect control as a member of the Warren Wilson Horticulture Crew.
After earning her Masters and PhD in Entomology from NC State, Brooke joined TyraTech in 2011 as a Senior Scientist, rising to Group Leader for Molecular Research & Product Development in 2012 before being named Director of R&D the following year. She also serves as adjunct Assistant Professor at NC State University.
At TyraTech, Brooke led the research and development of the Guardian brand of naturally derived personal mosquito and tick repellents that deliver the same protection as DEET. She was also instrumental in the development of the Vamousse line of non-toxic head lice treatment and protection products.
"Warren Wilson instilled in me a passion for learning, a strong work ethic, and a sense of community that continues to guide me in my life and work today."