This award honors alumni who have achieved distinction in their chosen fields and who embody the principles for which the College stands, particularly the triad of study, work, and service as well as concern for the brotherhood of all people. Recipients may have been widely recognized or be leading lives of quiet service in obscure places. The award goes to alumni who have attended any of the former schools now a part of Warren Wilson College.
Meet Special Agent, Brian Teixeira '96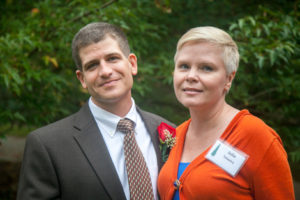 After receiving a BS in chemistry from the College, Brian worked as a research engineer for Amersham Health Inc., during which time he authored two U.S. patents for dispensing hyperpolarized gas and gas products. Brian is now a special agent with the Federal Bureau of Investigation, where he is an investigator, bomb technician, SWAT operator and FBI adjunct professor. Brian has received several honors, including the Joint Civilian Service Achievement Medal, which was presented in 2009 by the Headquarters Element of the Joint Task Force Paladin in Bagram, Afghanistan. He also received an Appreciation of Dedication and Support to the International Security Associated Force, in Kandahar, Afghanistan. In the U.S., Brian received certificates of accomplishment by the Massachusetts State Police for Invaluable Assistance rendering safe 52 explosives in two days.
Joshua Schwartz '00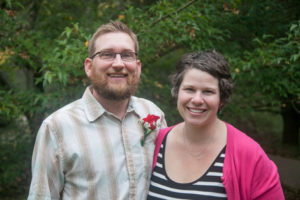 Joshua holds a BA in Environmental Studies from WWC and a Masters in Urban and Regional Planning from Virginia Polytechnic Institute & State University. Joshua is currently the Executive Director of the Mad River Planning District in Vermont and previously served as the Planning and Zoning Director for the City of Barre and Regional Planner with the Central Vermont Regional Planning Commission. While in Barre, he oversaw an inventory and assessment of the City's hydroelectric generation potential. Joshua has received numerous honors including the 2013 Vermont Planning Association Project of the Year, 2012 Northern New England Chapter of the American Planning Association Professional Planner of the Year and 2011 Professional Planner of the Year. "Warren Wilson is where I met my wife, deepened my connection to place, challenged my beliefs, and developed an understanding of scale, community engagement, and personal ethics." Joshua said, "I'm humbled by this recognition and very appreciative to have the opportunity to be a part of this dynamic community."
Previous Winners
1961 Alton F. Pfaff '29
1963 Wells Green 1903
1964 Frank G. Scarbrough '36
1965 Albert F. Garrou '20
1966 Ivy G. Cowan '19
1967 Billy Edd Wheeler '53
1968 Ina Fleenor Crane '46 & '48
Nicholas M. Mugo '61
1969 John C. Ager '35
Arun Preededilok '59
1971 Lucile Herrin Faile '54
1974 Algie Sutton '25
1977 Lee Roberts '32
1978 Hobert L. Crites, Jr. '56
1979 Malcolm Brown '38
1980 Former Staff
1981 Daniel P. Starnes '59
1982 C.C. Graham 1912
1983 Laile K. Hampton '40
1984 Betty J. Nelson '62
Alton Wright '40
Ernst R. Laursen '49
1985 Daniel W. McMurry '50
1986 Revis M. Frye '36
1987 E. Jackson Allison, Jr. '63
1990 Jara Moserova Davidova '48
Joseph S. Greene '50
1991 Harold F. McKnight '44
1992 Jose H. Chinquin '75 Posthumously
Laura Broad Chinquin '76
1993 Richard R. Bellando '59
1994 Sarah Striggles Davis '59
Willie "Bo" Walker '74
Ann Kennedy Wadstrom '51
1995 George A. Baker '54
1996 John L. Solomon '40
1997 Joan Stonecipher Miracle '57 & '59
1998 Alex Brodrick '66
1999 Enrique Ospina '72
2000 J. Oscar McCloud '56
2001 Steve Brannon '63
2002 Anne Graham Masters '73
2003 Bob Bowers '70
2004 Mark Adams '84
2005 Lee P. Ebner '40
2006 Megan Davies '84
2007 Joseph Karpati '59
David Briscoe '74
2008 Anna Clyde Fraker '53
2009 Robert Tcholakian '56
Daniel Shungu '65
Tony Earley '83
2010 Dr. Steven Kane '87
2011 Dr. Ki Sub Joung '56
Harry Atkins '56
2012 Michael R. "Bob" Washel '72